DeBeer takes the lead with matte clearcoats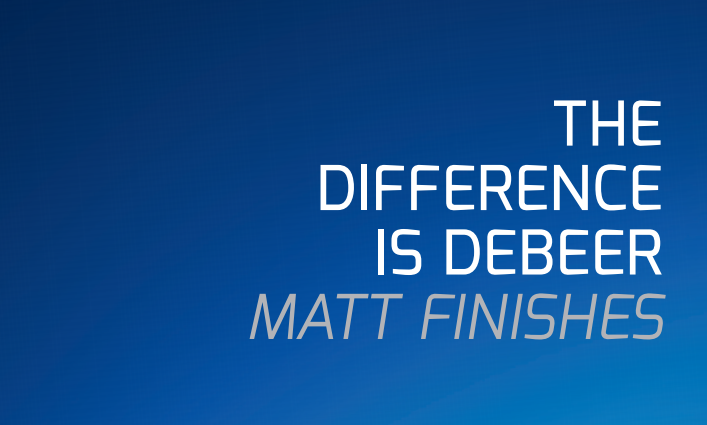 THE EASY WAY TO A MATTE FINISH
Reproducing matte finishes has always been a difficult and time-consuming process – until now. In spring 2018, DeBeer launched its new matte clearcoat series, Matt Clear. Now, it is easy to recreate matte finishes to match the highly coveted and popular versions that previously required so much effort to produce.  
DeBeer is expanding its clearcoat range and offers you color properties not seen in many other manufacturers' products. DeBeer ensures that you can deliver exceptional matte finish results quickly and easily. With the new DeBeer Matt Clear system, simply mix the two clearcoats (Low Gloss and Semi Gloss), then add the dedicated hardener and thinner to achieve just the matte finish you need. 
SPEED: shortens the work process with 10-15 % faster flash time than other brands.
CONSISTENCY: gives total confidence every time with a high-quality, OEM-standard finish.
QUALITY: extraordinary finish with a simple mixing system.
VERSATILITY: precise matching of matteness by mixing low-gloss and semi-gloss clearcoats.
USER FRIENDLY: uniform, even finish with cross-layer application.
PROFITABLE: simply better for your business and the bottom line.
How to achieve the perfect matte finish
1. First, use the Matt Clear Swatch to determine the desired degree of matteness
2. Mix the two clearcoats together (low-gloss and semi-gloss) in the amounts indicated on the Matt Clear Swatch.
3. Combine with the dedicated hardener and thinner to ensure a smooth application.
This high-quality polyurethane clearcoat system is for application over the DeBeer WaterBase 900+ Series and DeBeer 500 Series.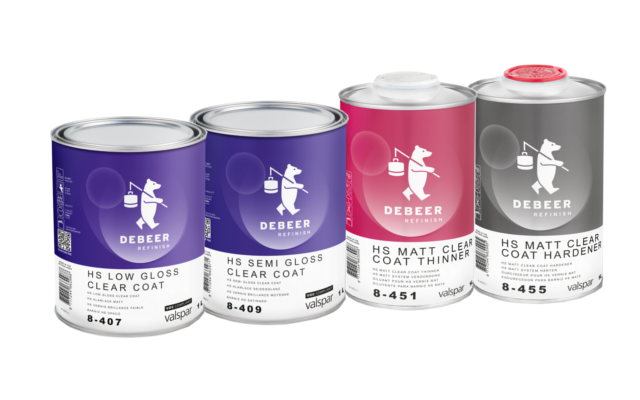 Do you want a simple and uniform matte finish every time?
We have everything you need!
Do you want to know more? 
Contact us
Other posts you might also like