Lechler Ultrafan UV-Tech: At the speed of light
Lechler Ultrafan UV-Tech Putty and Filler
Lechler proposes a new UV-Tech technology that allows high-productivity repairs with very low energy consumption and solvent emissions.
Maximum application versatility: ready-for- use products with no pot life and ideal for small repair operations

Very fast drying through UV-led lamps: just a few minutes with minimum energy consumption

High process productivity: also due to the elimination of the cooling stage

Very low environmental impact: VOC=0 for the putty and < 340 g/l for the fillers
UV-TECH process allows you to optimise repair costs and at the same time to reduce energy costs, particularly significant factors in the spot repairs
Ultrafan UV-tech products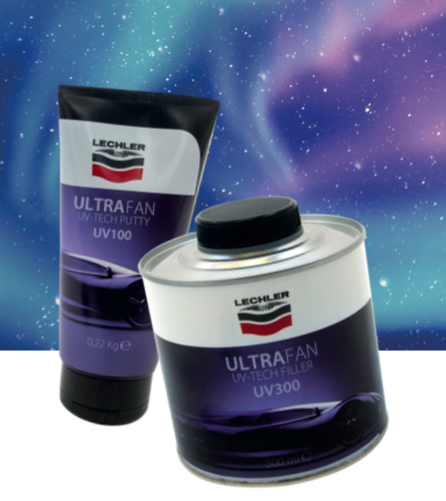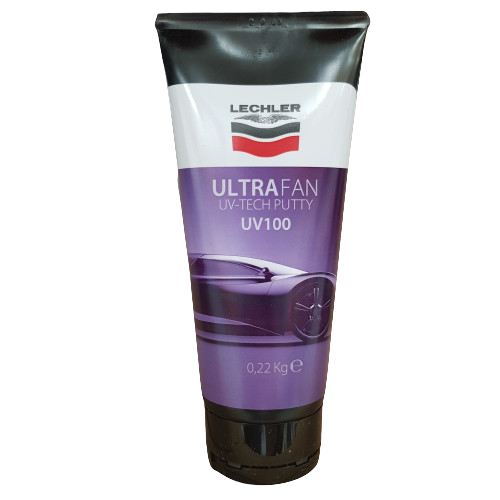 UV100 ULTRAFAN UV-TECH PUTTY
Ultrafans UV drying knifing putty is ideal for spot repair painting processes and suitable to level up small revision imperfections on metallic substrates from the Car Refinish sector.
Very good adhesion on many substrates: steel, zinc-coated steel sheet, aluminium, and its alloys, fiberglass. Apply in thin layers. The product is ready for use and easy to dose from the practical UV-resistant black tube.
The putty is easy to sand. Sand dry with P180-240-320 grit paper and refinish with P400 grit paper immediately after irradiation.
Read TDS
UV300 ULTRAFAN UV-TECH FILLER
Ultrafans filler is an ready-for-use UV sealer-primer surfacer, with easy application and very fast drying, for high-efficiency painting processes with low solvent emission. It can be used for car repairs and it's ideal for small touch-ups where speed of execution is a priority. 
Good application and very good vertical hold. 
High efficiency of the working cycle.
Excellent speed of drying.
Very low energy consumption.
Very good sealing and filling power (with more coats)
Easy sanding.
Low topcoat absorption.
Good anti-corrosive power (it contains active pigments). 
Adheres on many surfaces, UV100 putty, zinc coated steel, aluminium, stell, old coating plastic, and SMC - PRFG.
Read TDS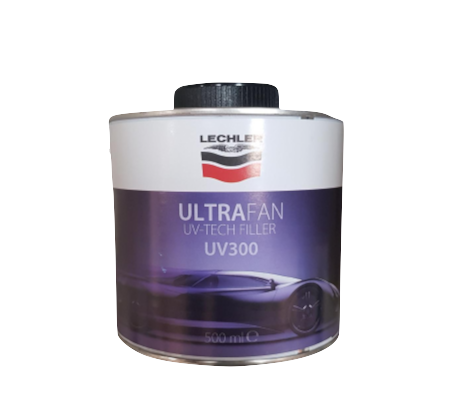 Ultrafan UV-tech putty and filler in use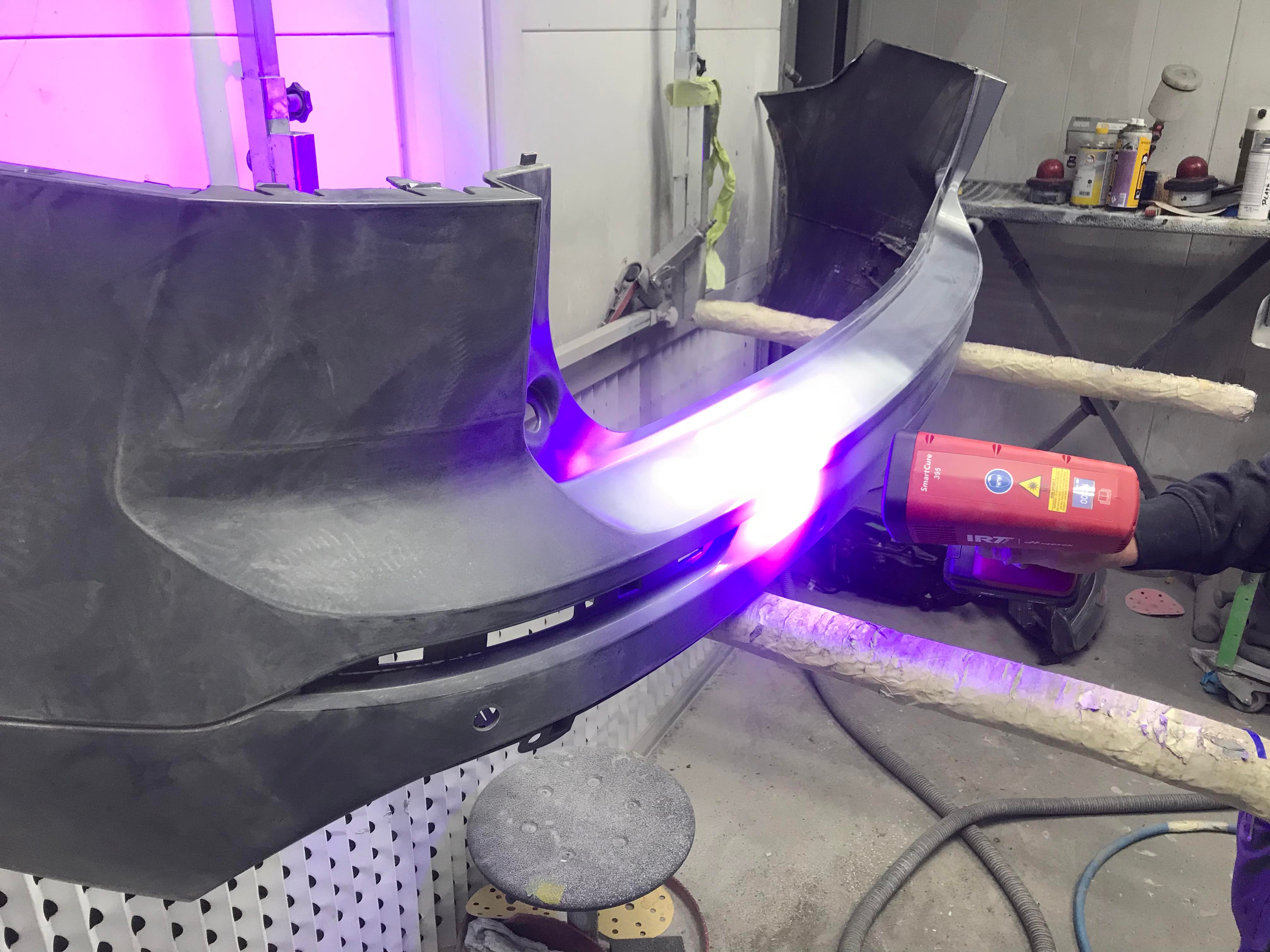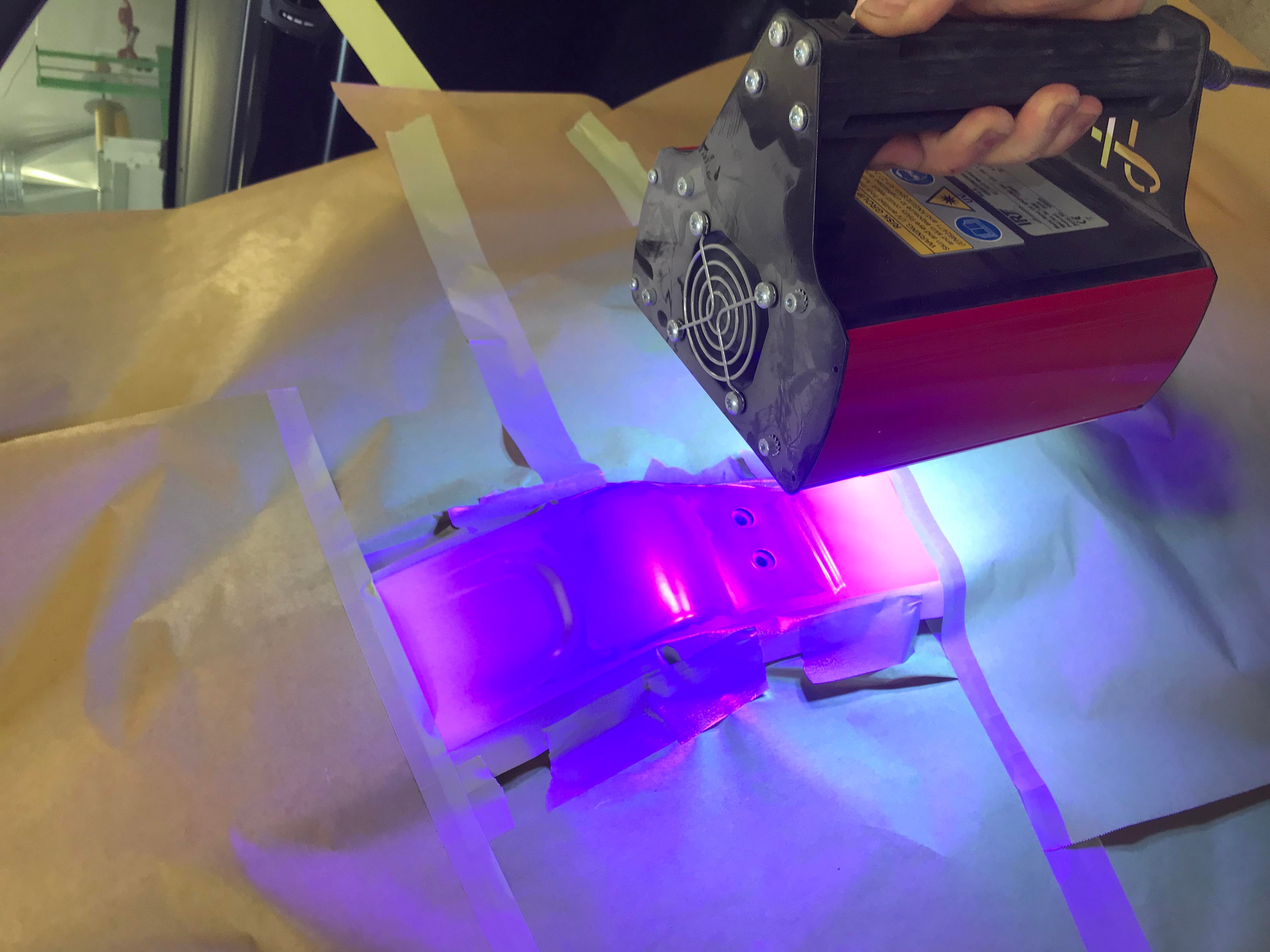 36 In stock
Lechler - 1 TUBE(0.22 KG)
UV100 Ultrafan UV-Tech Putty
L0UV0100K0,22
Mængde begrænset - varen udgår
55 In stock
Lechler - 0.50 L
UV300 Ultrafan UV-Tech Filler
L0UV0300L0,5
Mængde begrænset - varen udgår