Introduction: Devilbiss DV1 Clearcoat Spray Gun
NEW SPRAY GUN FOR EASY CLEARCOAT APPLICATION
DV1 Clearcoat provides the application control and performance you need. This revolutionary spray gun delivers:
The right atomization for the right application –produce an even distribution of fine, uniform particles that effortlessly coat a surface, and without creating defects on vertical panels.
Optimal performance – maximum material flow and optimization of atomization, allowing the user to move quickly and efficiently while applying a flawless finish.
Ease of use – easy setup, easy application, and the ability to replicate just about any finish with little effort.
More power and efficiency – stabilized air velocity and optimized necessary air pressure to atomize clearcoats, for a mirror-like finish with less overspray.
Improved efficiency  – decreased material consumption, less waste and more time saved when performing each task.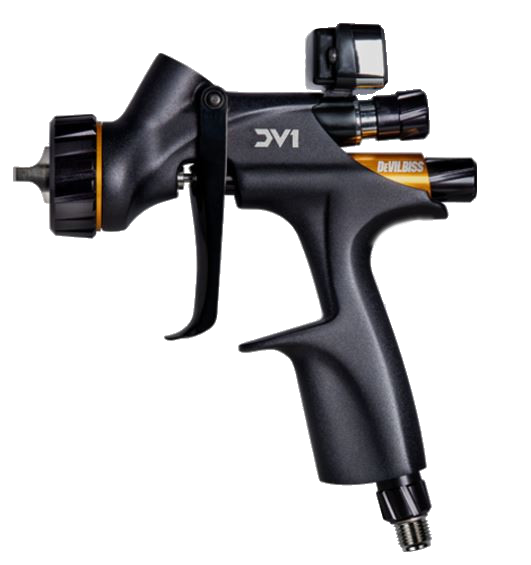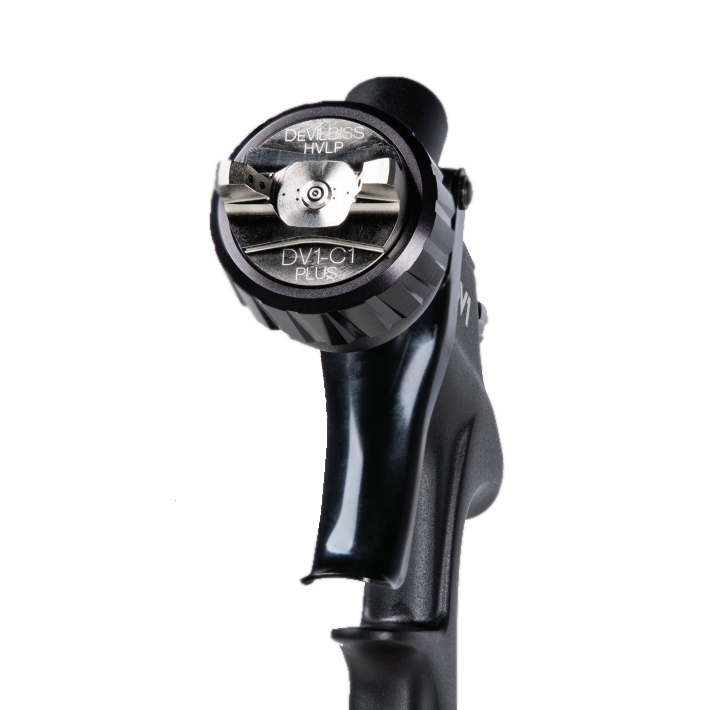 ACHIEVE ERROR-FREE APPLICATION – EVERY TIME
The Devilbiss DV1 Clearcoat spray gun has an innovative air and material control system that is optimized for superior clearcoat atomization. With this spray gun, users can achieve a uniform finish over the entire work area with a minimum of effort.
The new DV1-C1 PLUS Clearcoat Air Cap air hood ensures the right results, with perfect film construction and a beautiful, mirror-like finish. The DV1 Clearcoat also has a completely new color needle developed specifically for applying clearcoats.
The new color needle increases the flow of liquid through the gun, optimizes the air velocity at the tip, minimizes material consumption and maximizes distribution throughout the spraying process.
READ MORE
ATTRACTIVE DESIGN AND NEW COLOR
The new Devilbiss DV1 Clearcoat comes in a new, matte black finish, combining comfort and appearance. The new design provides an elegant look and an improved grip for optimal handling.
The DV1 Clearcoat Spray Gun is specifically designed to meet the challenges in spray application of market-leading clearcoats. The innovative features of the DV1 Clearcoat spray guns allow users to push clearcoat atomization to the next level, providing more application comfort and more control while delivering the desired mirror-like finish.