We offer products and solutions with mixing systems for large-vehicle painting
At LAKGRUPPEN, we work every day to make your work and your business even better. That's why we'd like to invite you to be part of our new partnership, which gives you your best-ever purchasing deal! In this partnership, we help each other develop business, and we give you the best terms, now and in the future. 
Swin Lacksysteme – In a class by itself
Produced and recommended for processing large surfaces, for example on trucks, buses and trains. SWIN Lacksysteme is distinguished by a smooth surface, rapid processing time and good sanding properties
Solvent-based paint series specially developed for commercial vehicles / large vehicles, but which is also easily used in light industry. 
From the beginning, the philosophy has been to develop a product with quality that surpasses everything else on the market and a finish retains its brilliance 5 years the painted vehicle has been put on the road. The result is outstanding quality.  
See more

WITH US, YOU GET RECOGNIZED AND GLOBAL BRANDS
Our product range includes all the well-known brands on the market. We solve your daily needs, offering everything from price-conscious products to high-productivity solutions for when the work has to get done fast. If we don't have what you're looking for, don't hesitate to contact us. Maybe we have the solution for you!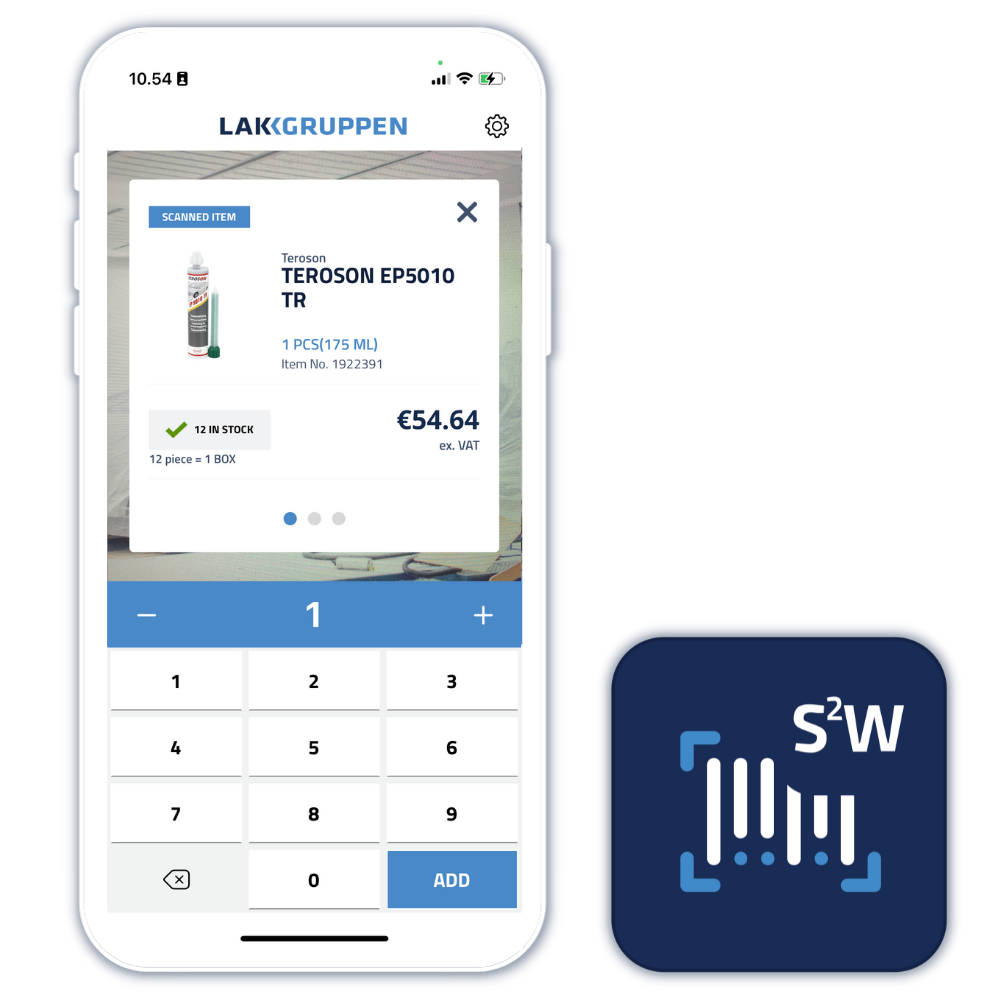 Ordering has never been easier
The Scan2Web app is built for speed, always ready to scan the next item. Should your desired item appear to be out of stock it is easy to swipe to see alternatives.
Read more