We offer the right products and equipment for industrial painting and coating
Every day, we help Danish and international companies to create better products and provide optimal service to their customers. We'd like to invite you to become part of our 360-degree partner solution, which gives you your best-ever purchasing deal! In this partnership, we help each other develop business, and we give you the best terms, now and in the future. We have more than 20 years of experience in mixing paint and color products, exactly according to our customers' needs. Contact us if you need help or want to know more. Here are our dedicated employees who are ready to offer advice, color service and fast delivery of products.
SAYERLACK - IDEAL FOR INDUSTRIAL PAINTING
Sayerlack offers a range that covers every need from small to large-scale. When it comes to industrial painting on wood, metal, plastic and glass, Sayerlack is the preferred choice of many industrial painters. Many car painters use Sayerlack for their industrial tasks. 
At the same time, the system design is simple, and you can assemble your own solution according to exactly what suits you best.
If you need full advance flexibility for incoming projects, we recommend a mixing system with a lower flow rate, to ensure your customers a quick response time.
We are happy to tone Sayerlack for you, so you can easily provide a very satisfactory end product.
Because Sayerlack is part of the Sherwin-Williams Company, you can be assured that you'll get quality and innovative surface treatment solutions.
See more


TEKNOS – Always reliable quality
Teknos offers a wide range of industrial surface treatment systems for exterior and interior wood surfaces, as well as a wide range of paints for metal and surface treatment.
With business in more than 20 countries in Europe, as well as Asia and the United States. Teknos is a leading supplier of industrial coatings. 
See more
WITH US, YOU GET RECOGNIZED AND GLOBAL BRANDS
Our product range includes all the well-known brands on the market. We solve the sheet-metal smith's daily needs, offering everything from price-conscious products to high-productivity solutions for when the work has to get done fast. If we don't have what you're looking for, don't hesitate to contact us. Maybe we have the solution for you!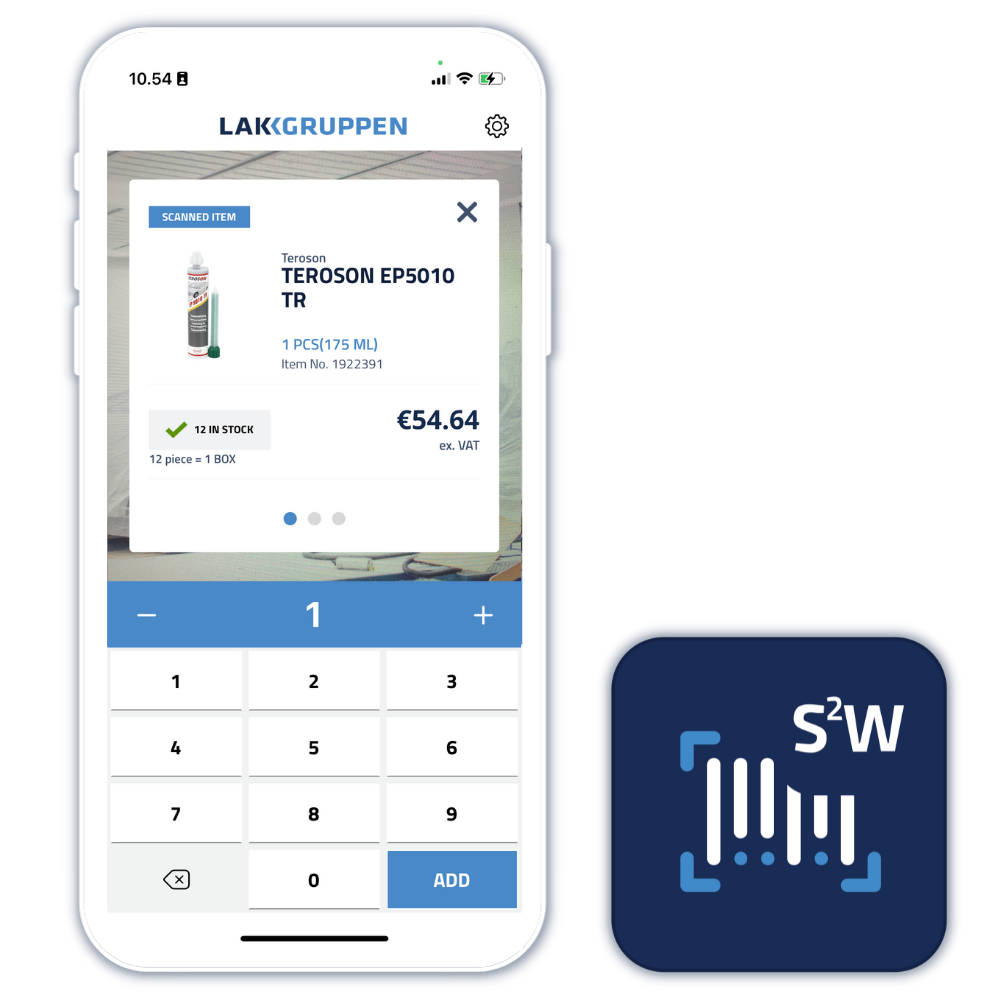 Ordering has never been easier
The Scan2Web app is built for speed, always ready to scan the next item. Should your desired item appear to be out of stock it is easy to swipe to see alternatives.
Read more