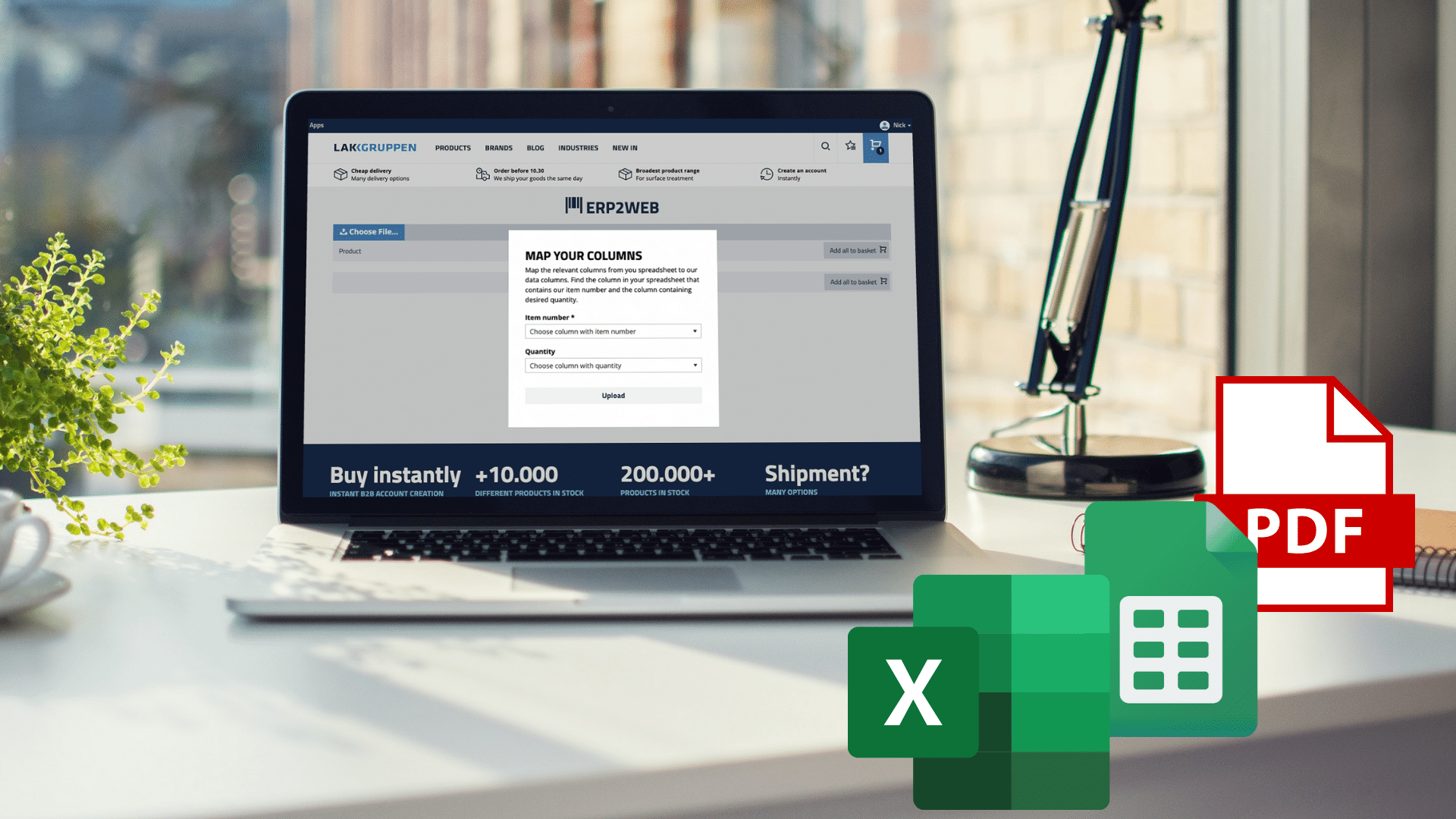 Uploading orders from your accounting system is easy – here's how  
If you generate your purchases from an accounting or inventory management system, you can easily upload them in our web shop for fast and secure ordering via Erp2Web.  
What is Erp2Web?  
Erp2Web is our new online function for uploading a purchase order that you generate in your own selected system. 
The advantage of using Erp2Web rather than sending the order traditionally is that you're able to handle any problematic items immediately.
If Erp2Web detects an item in your order that's not in stock or has been discontinues, the function will automatically offer you an alternative item. 
The function thereby ensures that the potential for human error is minimized, and you can also see possible volume discounts that you can choose to apply to your order.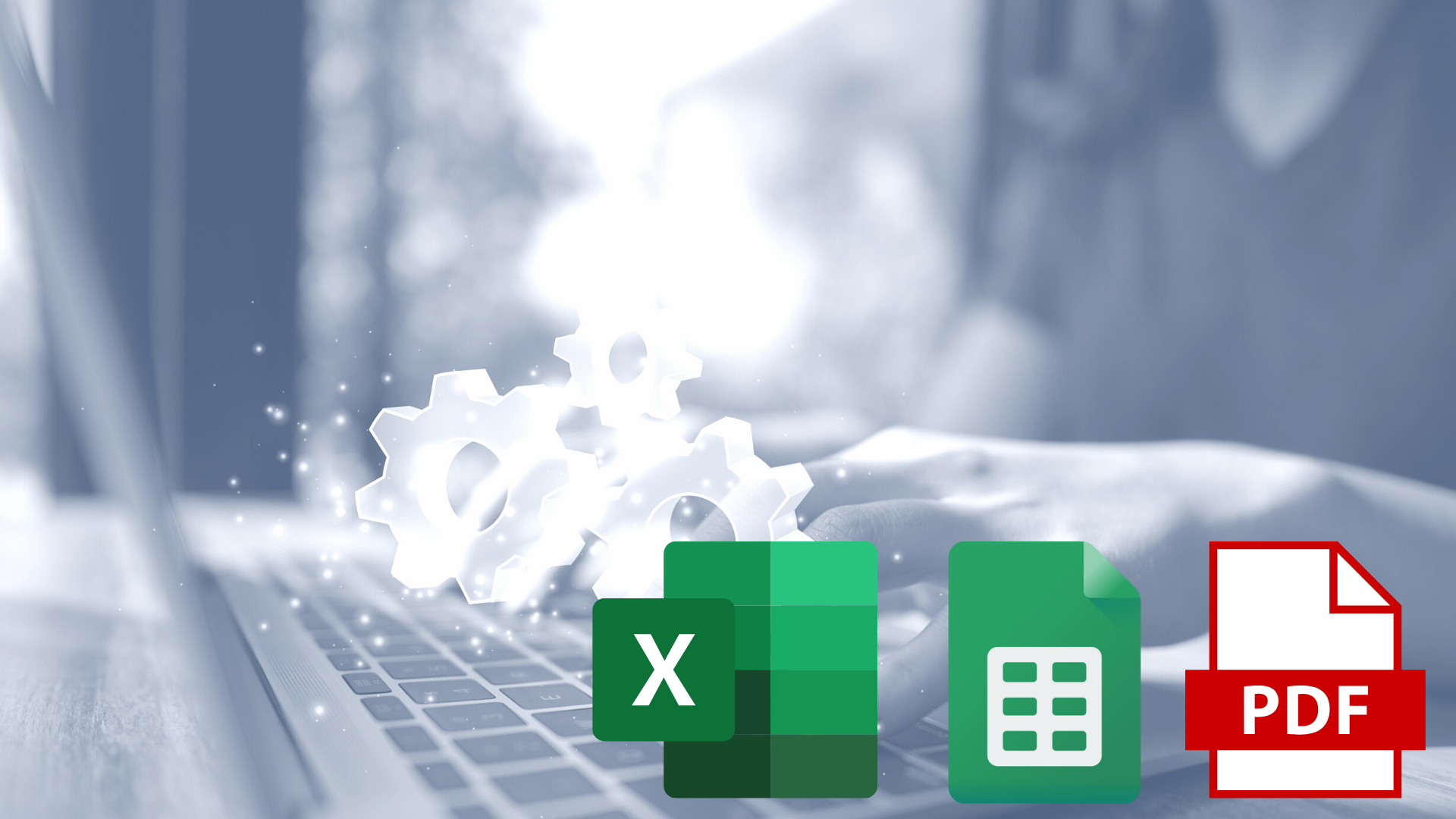 PDF 
The solution also supports uploads of PDFs. This solution can be quite convenient, but because no two PDFs are identical, and can be less structured (from a computer's point of view), your uploaded PDFs will require more attention during ordering.  
The system searches for our product numbers in your PDF, but does not understand the columns in your PDF. Therefore, when uploading a PDF, Erp2Web cannot notify you about rows that the system could not recognize. 
If your PDF contains a row with a product number that is unknown to our system, you will not be made aware of this. Our system displays only the rows it was able to recognize. To make the most of the PDF solution, therefore, it's always a good idea to carefully review the uploaded file.  
That is, if you use the PDF solution, you should ensure that your file contains our product numbers and the quantities you want to order for all items.
Spreadsheets 
Our Erp2Web function supports several different formats, but your most optimal solution is to export your purchase to a spreadsheet such as Excel or Google Sheets. 
In your spreadsheet, you simply adapt your columns to ours, so that the spreadsheet contains a column with our product numbers and a column with the quantity of each item you want to order. 
1. Log in to our platform with your user credentials
To use Erp2Web, you must be registered as a user in our web shop.  
Are you a customer, but not sure whether you have a user ID?
Most of our customers have a user ID in our web shop, but don't necessarily use it. If you're not sure, just use the "forgot code?" function when logging in to see whether or not you have a user ID. 
Are you a customer, but don't have a user ID?
If you're already a LAKGRUPPEN customer, but don't have a user ID in our web shop, contact our customer service to link a user ID to your account so you can take advantage of Erp2Web functionality. 
Not a current customer?
If you are not currently a customer, you can easily create an account online here. It takes only 2 minutes.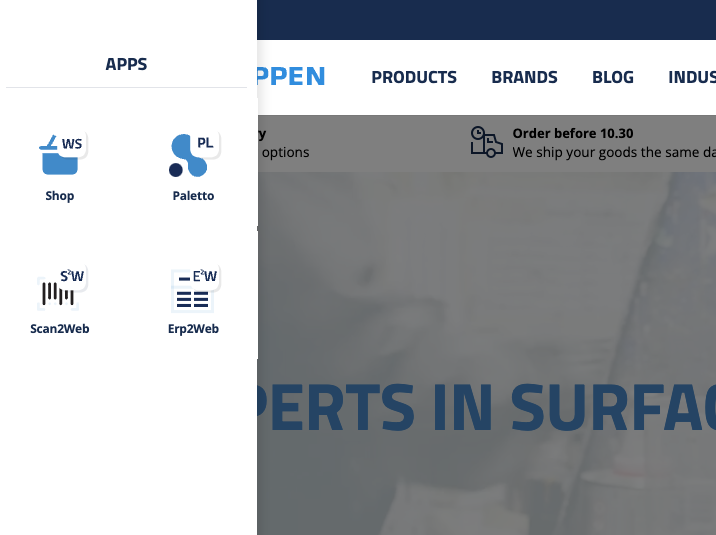 2. Go to Erp2Web
When you enter our shop as a business customer, you'll find the App menu at the upper left of the window. Here's where you can access Erp2Web.  
3. Upload your order
Then click on "load file". If you are uploading a spreadsheet file, you'll need to customize columns.
Once you have loaded the file, the feature will show you any problem items in your uploaded file (that the system can identify). After handling these, put your items in your basket. 
Then simply complete the order, just like any other online order.