Express clearcoat with superfast drying
Superfast drying Clearcoat 
Q-Refinish 70-270 2K Express Clearcoat is an effective and durable clearcoat, it is extremely UV resistant and very easy to use. With its fantastic dry properties, the clearcoat helps to increase productivity throughout the workshop.
Ultra-high solid express clear coat
15 min. drying time at 60° C
60 min. drying time at 20° C
VOC compatible
Thixotropic
UV-resistant
High hardness, good chemical, mechanical and weather resistance
Designed for use on solvent- and water-based base coat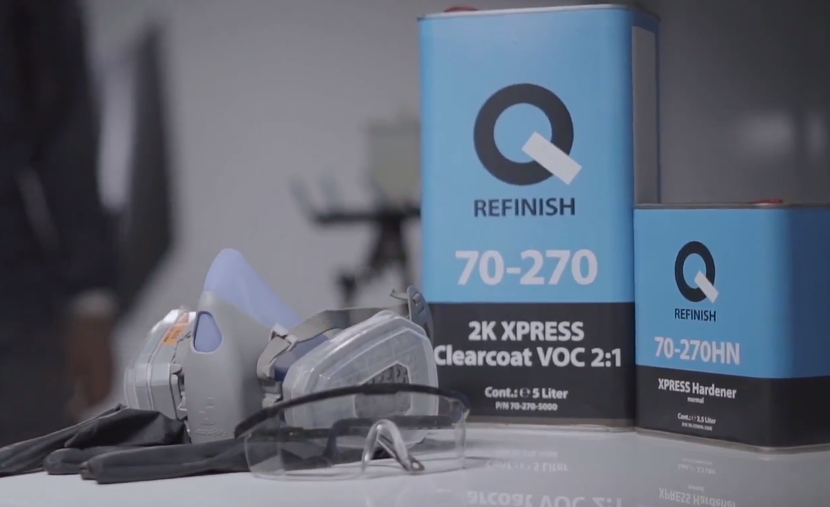 GET STARTED WITH 70-270 2K XPRESS CLEARCOAT VOC 2: 1
An international brand with a local focus
Q-Refinish is an international brand focusing on auto and large car paint. It is many years of marketing and production experience that results in the bruise. Q-Refinish has set new standards with a complete range of professional surface treatment products.
The assortment is built on 9 categories, where you will find everything from masking, a wide range of putties to different uses, everything from grinding to any type of surface, modern primers, protective products, cleaning products, and various clear coatings.
Q – SIMPLY BETTER!
See more