How to use Rupes Uno Protect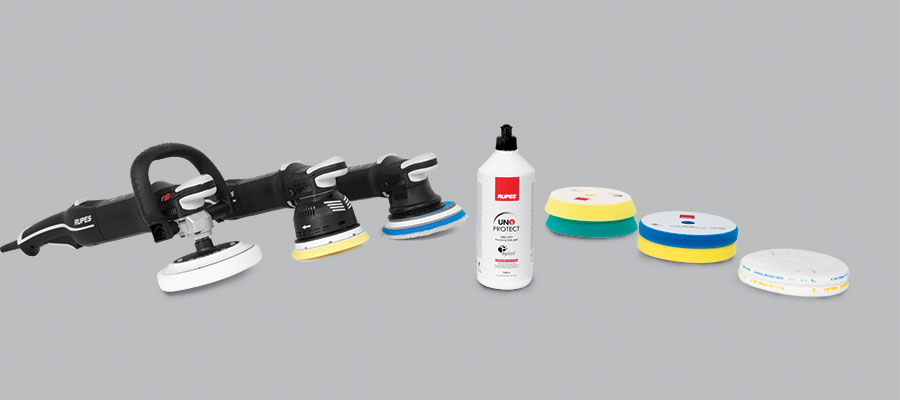 RUPES UNO PROTECT - "All-In-One" 
COMPOUND, POLISH AND SEALANT
Rupes Uno Protect is an "all-in-one" compound, polish and sealer that can remove moderate to light defects and leave a high gloss protected finish in just one step. Uno Protect delivers fast results with minimal effort, making it the ideal solution for high volume and preparation workshops, car dealerships or auctions.
Here you have a product that is capable of removing moderate to light defects in the paint in just one step and can be adapted to the individual task, depending on which polishing pad you choose.
SÅDAN BRUGER DU RUPES UNO PROTECT
ONE-STEP POLISH & SEALANT
1 Prepare your surface for treatment with Rupes Uno Protect.
2 The cut and finish are adjusted by your choice of polishing pad.
3 Polish and remove moderate to slight defects in one step.
Note Uno Protect contains silicone

GET STARTED WITH RUPES UNO PROTECT