How to use the Farécla G360 Super Fast Compound
Revolutionary new polishing system
The Farécla G360 Super Fast System has been developed as a new system that eliminates the need for expensive 3000-grain abrasive discs. The G360 Compound is transparent when used, which makes it easy to see that defective / sanding marks are being treated and removed.
Compared to alternative polishing systems, the G360 provides faster polishing times and fewer steps. Because only a light working pressure is required, vibrations transferred to the operator's arms are reduced, along with muscle fatigue. The benefits, therefore, are unmistakable. 
Farécla G360 Compound (red cap / SFC101) can be used with the G Mop Super High Cut wool fiber-based polishing pad (red and white waffle / GMC650) for a high cut effect. For a finer cut, G360 Super Fast Compound can be used with the G Mop Flexible Yellow Compounding Foam (yellow pad / GMC624) as step 2 in polishing.
See data sheet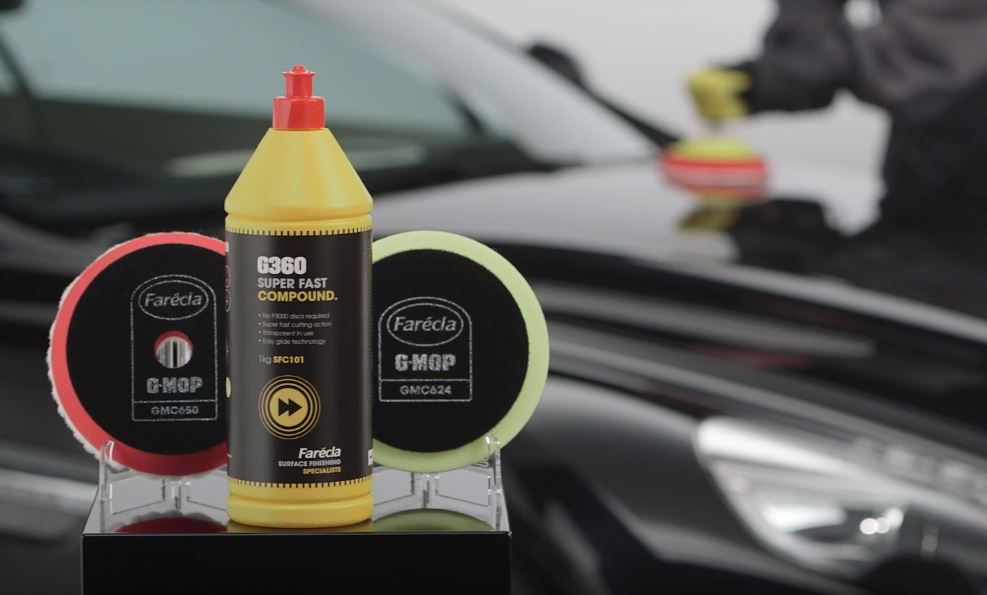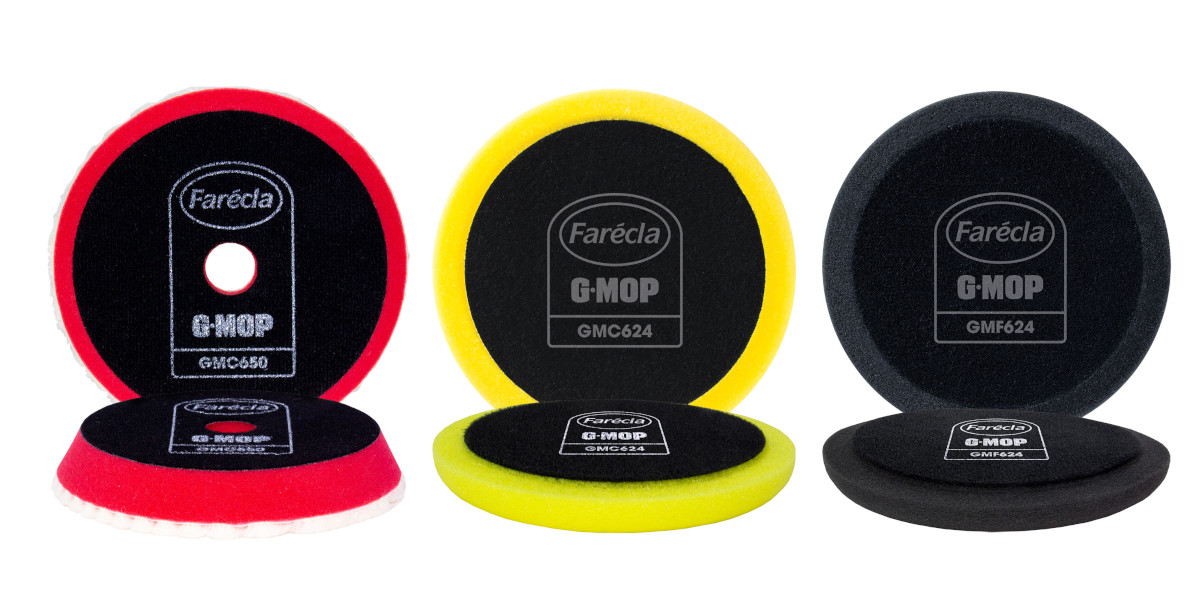 HOW TO USE THE FARÉCLA G360 SYSTEM
As with the Farécla G3 Premium series, the G360 Super Fast Compound can be used with two different pads as part of the recommended polishing process. However, adding the optional application of G360 Super Fast Finish with a finish foam polishing pad will further enhance the gloss, especially on darker colors.
Step 1: (High Cut)
G360 Super Fast Compound (Red cap / SFC101)
G Mop Super High Cut Pad (Red pad / GMC650)
Step 2: (Medium Cut) 
G360 Super Fast Compound (Red cap / SFC101)
G Mop Flexible Yellow Compounding Foam (Yellow pad / GMC624)
Step 3: (Fine Cut)
G360 Super Fast Finish (Black cap / SFF101)
G Mop Flexible Black Finishing Foam (Black pad / GMF624)
Also read: How to use the G360 Super Fast Finish