Norton Cyclonic provides improved finish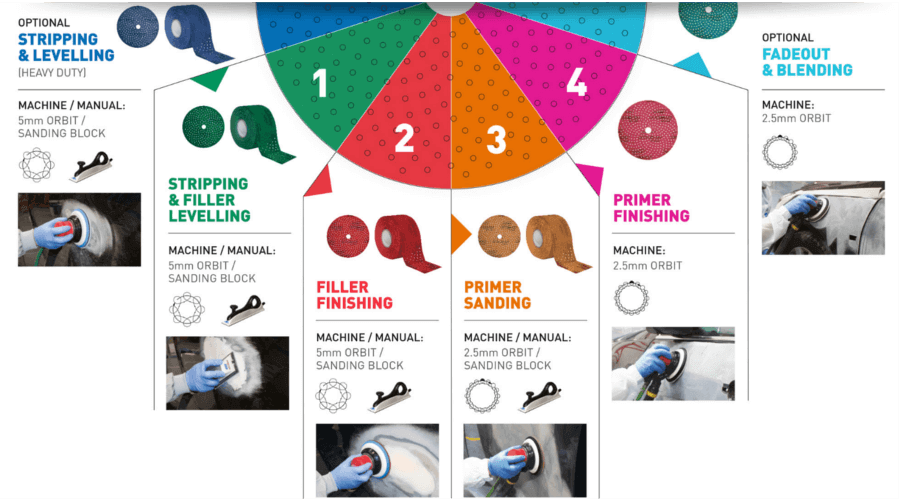 4 SANDING STEPS TO A 

PERFECT

SURFACE FINISH
Norton Cyclonic's sanding solution basically consists of four steps. There are optional sanding steps such as coarse sanding steps or steps for spraying. Work smarter, not harder - thanks to Norton ceramic abrasives, which do all the hard work for you.
Work smarter, not harder
Superior sharpness and longer life
Uniform sanding pattern in paint, fillers, clearcoat, aluminum and composite
COMPLETE
COLOR CODED SANDING SOLUTION
We've moved on from the time you had to work through several different grain sizes to achieve a smooth surface finish with abrasive discs that all looked the same.
Cyclonic is the new unique all-in-one sanding solution from Norton, which is color-coded for each application so that you can quickly and easily choose the right product in the workshop. The design is such that each sanding step in the process gives you the best possible end result prior to the next application, by minimizing sanding time, improving productivity, as well as providing a perfect surface finish for painting.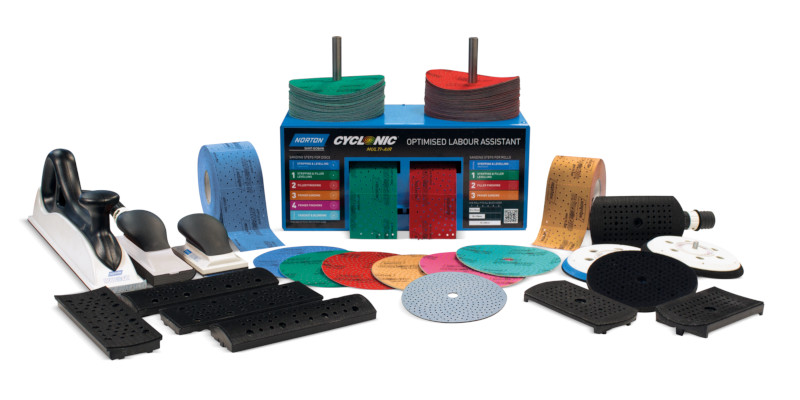 GET STARTED WITH
NORTON CYCLONIC
IMPROVED
PERFORMANCE
Thanks to the unique hole perforation, productivity is improved by up to 32%, and with a 25% increase in sand dust disposal, the new design is based on the same technology as cyclone formations. This creates a powerful air circulation and an increased performance.
The sanding solution consists of abrasive discs, abrasive rolls and accessories that have been specially developed using Norton Cyclonic technology, combined with soft foam backing for the final sanding steps. The sanding solution is adapted to all preferred methods of working, whether you prefer discs or abrasive blocks.
ORDER HERE

OTHER POSTS YOU MIGHT LIKE