Professional work light for the workshop
SCANGRIP 2. GENERATION WORK LAMPS
With the second generation of Scangrip work lights, you get equipment designed to withstand the extreme demands of the workshop.
The long working time of the working light makes it possible to complete a task without interruption of otherwise time-consuming recharging. Designed with LED technology and unique CRI plus value, the work lights are made for precise and reliable color match.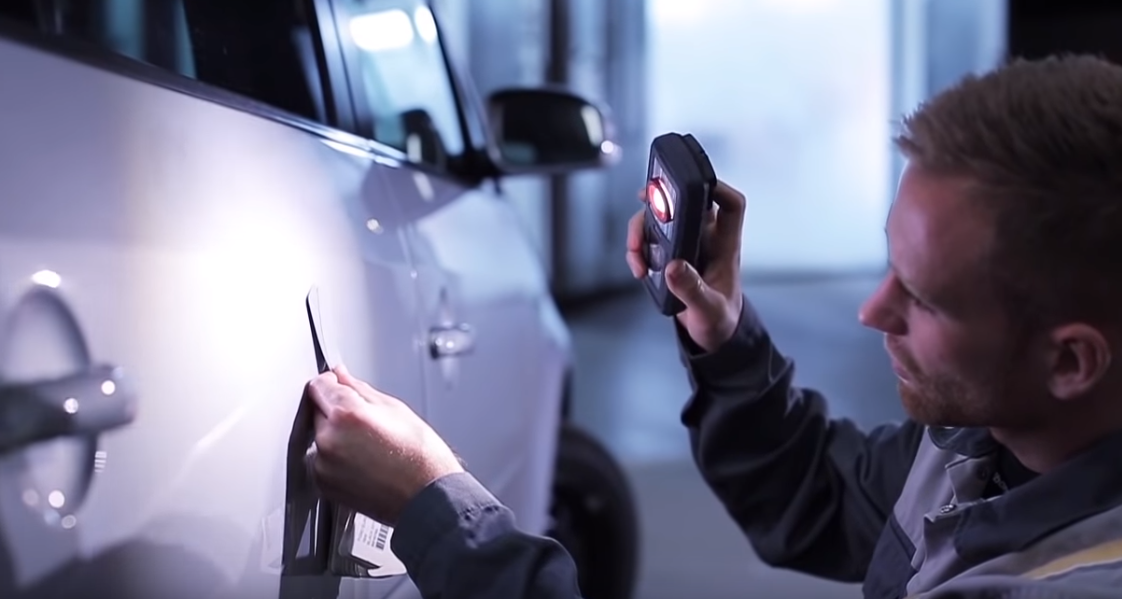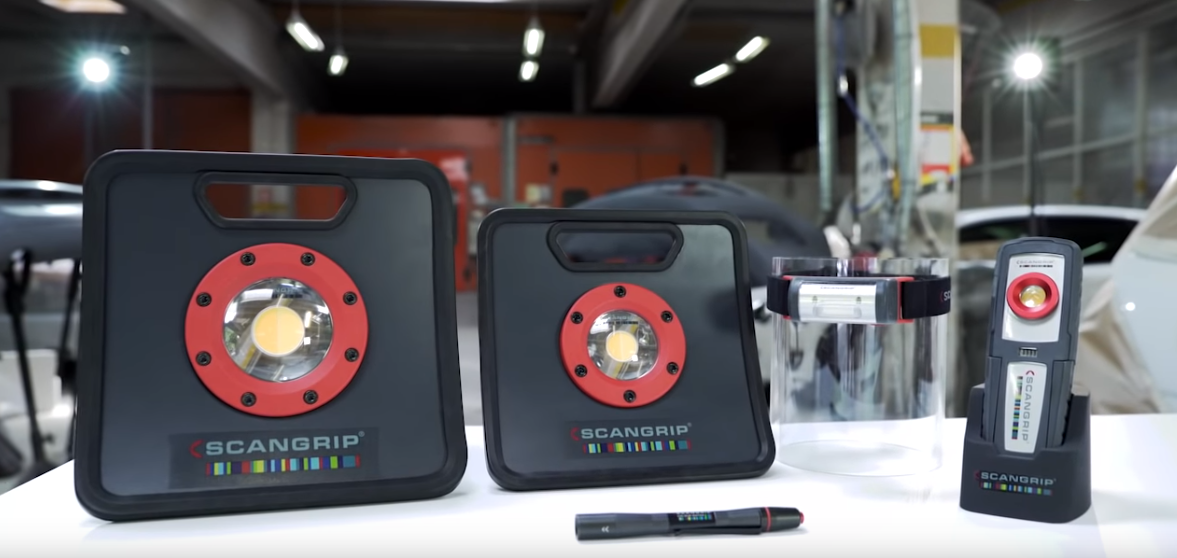 INCREASED PRODUCTIVITY WITH SCANGRIP
Scangrip products are perfect for painting, polishing, cleaning or prep zone tasks. Scangrip increases the quality and finish of the tasks. Correct color matching reduces the amount of time-consuming and costly rework.
The match pen is perfect for inspection and detecting small scratches, pinholes and swirl marks.
The in-match headlight is perfect for any preparation task and illuminates the entire user's field of view.
Sunmatch 2 is a powerful hand lamp with built-in magnet and swivel body, and easily placed for optimal illumination.
Multi-match 2 and D-match 2 are adjustable, extremely robust and waterproof. Perfect for illuminating a larger work area.
INCREASE PRODUCTIVITY WITH SCANGRIP WORK LAMPS
Europas førende producent af innovative
LED-arbejdslys
Scangrip er dansk innovation og er et komplet koncept af specialiserede arbejdslys løsninger, designet til klargøring- og autolakerings industrien. Arbejdslysets unikke egenskaber er også specielt designet til præcis farvematch.
WORK LIGHTS OF THE FUTURE
Se mere