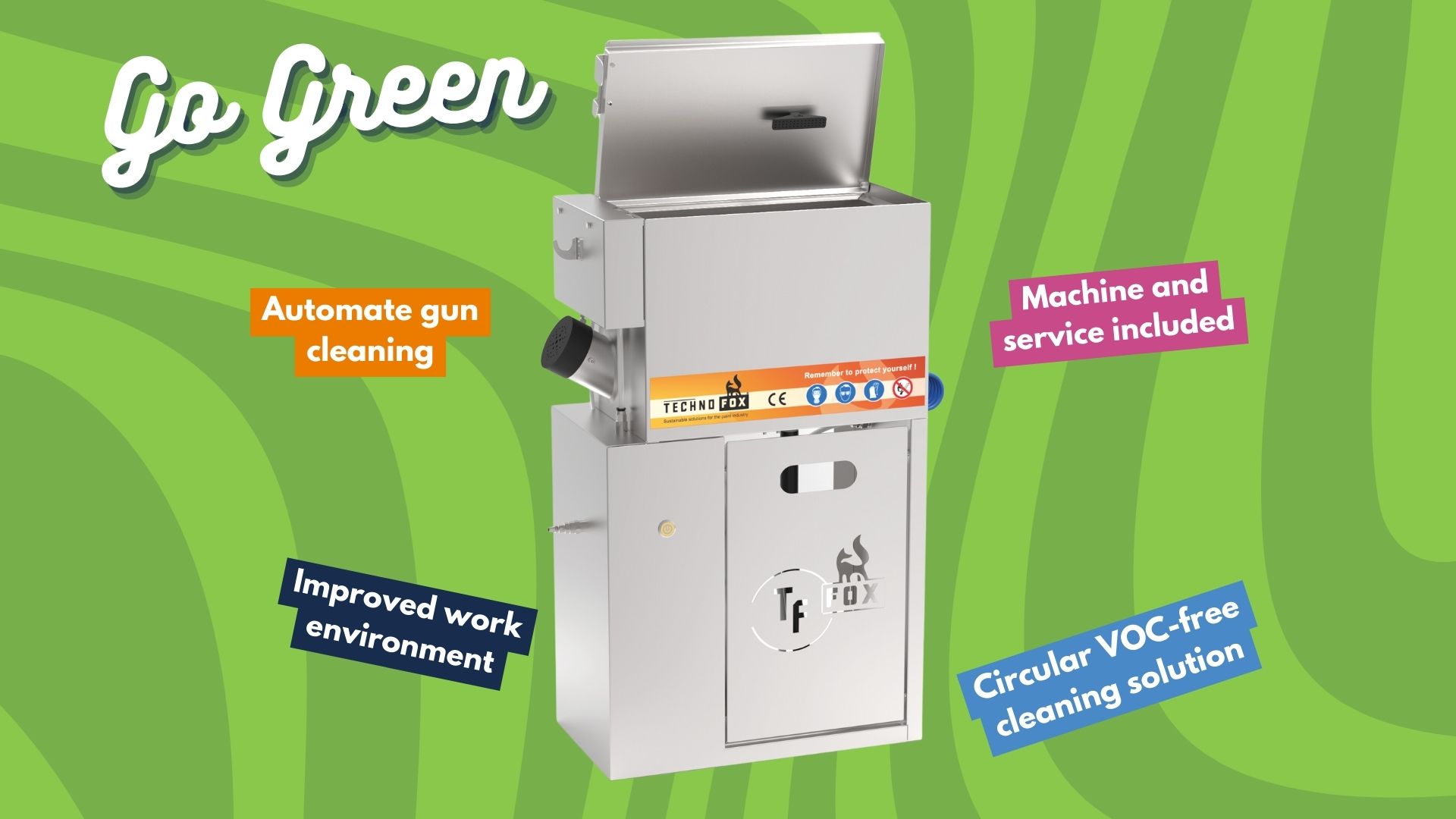 VOC-free Gun Cleaner at a low fixed monthly price
Are you aware that by choosing a green VOC-free cleaning for your spray guns, you can not only achieve an environmentally friendly approach, but also increase productivity, reduce capital tied up and significantly reduce costs?
Technofox's innovative gun washer, available through a convenient subscription scheme, allows you to experience all these benefits and more. The green VOC-free cleaning of spray guns not only makes it possible to comply with environmental standards, but it can also significantly increase your efficiency.
By choosing this advanced technology, you are not only investing in a sustainable future, but also in the future financial viability of your business.
Cleaning machine and service included
The subscription includes the cleaning machine and service, which eliminates capital tie-up and the need to purchase new equipment.
Compact wall-mounted design
The machine has a space-saving design and can be easily mounted on the wall.
Good for the working environment
Clean spray guns without exposure to VOCs (volatile organic compounds), contributing to a healthy working environment.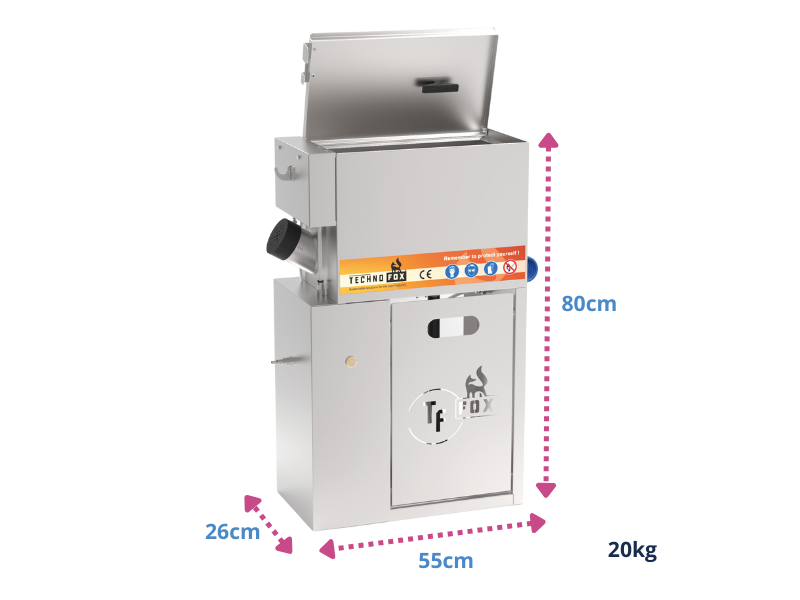 1-week free trial
With Technofox's spray gun washer on subscription, you can focus on your core business, as the automatic and efficient cleaning of your spray guns no longer requires your time and attention. This frees up valuable time and resources that you can use to develop and improve other aspects of your business.
If you think that the solution might be something for you, it is easy and free of charge to try it out. We feel confident that you will be satisfied.
That's why we offer you a free trial for one week. If you are satisfied, it stays put and continues to drive. If you're not satisfied, we'll retrieve it.
Eco Clean Plus VOC free - natural cleaner
Uses VOC-free cleaning fluid included in the subscription and promotes circular economy by recycling the cleaning product.
Set spray gun cleaning on autopilot
Automated cleaning system that requires minimal manual handling.
No extraction necessary
Does not require an external extraction.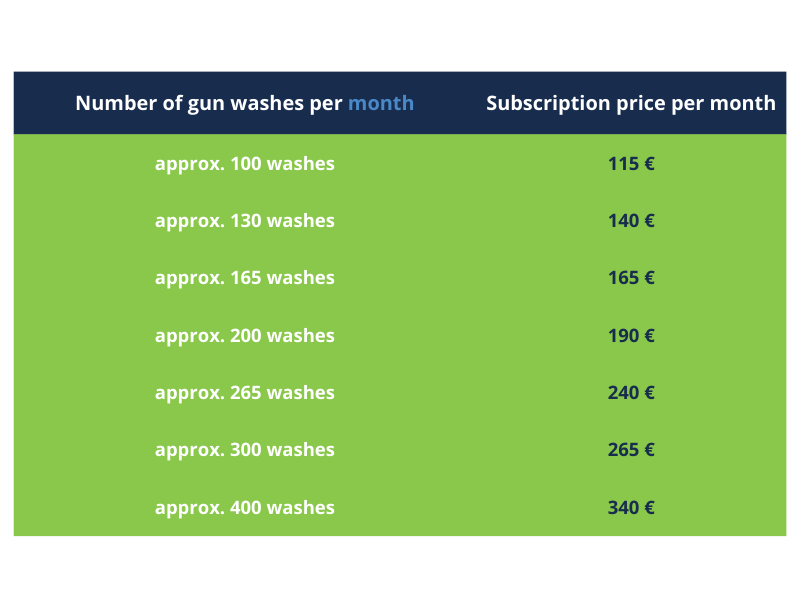 How many spray gun washes do you do per month?
The fixed monthly price of the subscription depends on the number of gun washes you do on average per month. Be aware of seasonal fluctuations when calculating your average. The subscription has a commitment period of 1 year, but you can upgrade it if your needs increase.
It is important to note that it does not matter if one month you wash significantly more times, as long as the amount in other months is lower than your average. A subscription has a start-up price of 300 EUR ex VAT.
Cleaning fluid is part of the circular economy
VOC-free cleaning fluid that forms part of a sustainable circular economic system.
No power connection required
Uses an ATEX battery that is charged by the compressed air, and thus is independent of an external power supply.
Online IoT ordering of cleaning fluid
Possibility of automated online ordering of cleaning fluid when needed via IoT technology.
Simple operation
Easy to use - just insert the spraugun and the washer does the rest.
Are you interested?
Contact us if you want to know more or want to start trying the Paint Gun Washer.
Get in Touch with Sales