REPAIR INSTEAD OF REPLACEMENT – SAVES TIME AND MONEY
Plastic parts are very common in cars, e.g. in bumpers, fenders and interior panels. Repairing plastic instead of replacing it means that a larger amount of plastic waste can be avoided. It also makes the work more efficient and cost-effective because less material is needed and the workload can be reduced throughout the process. Want to offer more repairs of damaged bumpers and plastic components without compromising on quality? Then we are here to help you. 
With the right tools and products, many plastic parts can be repaired and recreated, so they have the same strength as before. We want to offer our knowledge as well as the right products from well-known brands at very attractive prices. 
Although our company is called LAKGRUPPEN, our technicians and consultants have many years of experience not just in painting, but also in body and plastic repair.
Get started safely with new processes for plastic repairs.

BETTER FOR THE ENVIRONMENT

INCREASED EARNINGS

SATISFIED CUSTOMERS
On this page you will find a comprehensive overview of products, guides and tools that you can use for the various repair techniques. Some will prefer 3M over Teroson, and others will go with Q-Refinish. Regardless of what you choose to buy, you'll get very high quality products. We have assembled a complete range from the industry's leading manufacturers, in different price ranges and with slightly different approaches, for quick, easy and durable repair of damaged plastic components on vehicles.
If you need help, please contact us. We are happy to make our knowledge available so that you have the right guidance and can obtain the right products.
STRONG PLASTIC REPAIR SOLUTIONS
Plastic repair with 3M
3M offers possibly the most innovative solution for plastic repair on the car aftermarket today. 3M offers a complete system, including cleaning, sanding, gluing and polishing.
One reason to choose 3M is that they have a unique patch repair system for repairing the plastic components. It makes plastic repairs incredibly easy. 
See produts
Plastic repair with Teroson
Henkel's TEROSON is a leading brand for products in gluing, sealing, coating, acoustic, bracing and reinforcing solutions in OEM transport assembly, vehicle repair and maintenance (VRM), production systems and building industry applications.
TEROSON has a partnership with most car manufacturers and is often recommended as the preferred manufacturer for products in the car aftermarket.
With TEROSON, you get smart, thoroughly tested products for plastic repair, so you can provide repairs of very high quality.
See products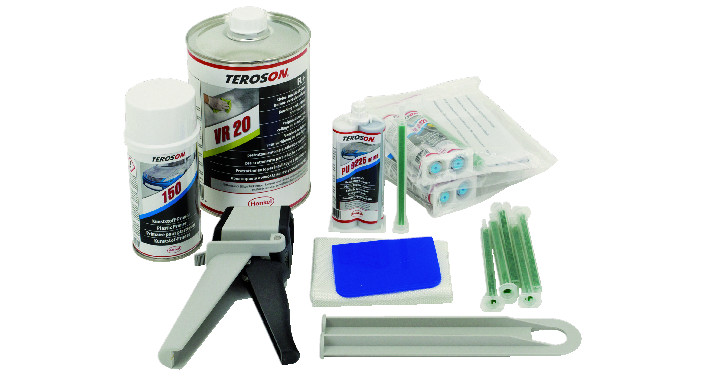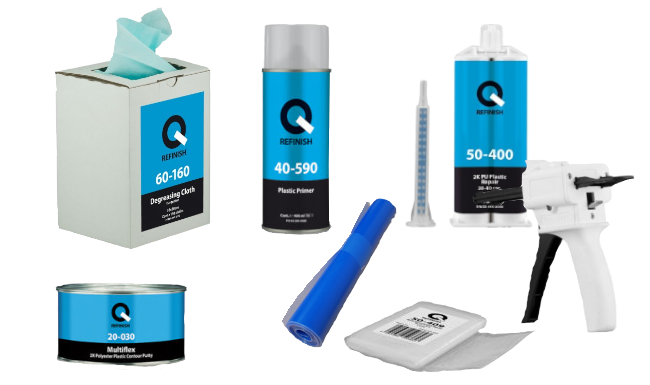 Plastic repair with Q-Refinish
Q-Refinish is a quality German brand that offers products in chemical and sanding applications and accessories for painting and general surface treatment. You may or may not have heard of Q-Refinish.
Regardless, Q-Refinish has the user in focus, and the products are adapted to the needs of the industry. With products from Q-Refinish, you get great quality at super-affordable prices. 
See products
Experts in plastic welding – from small tasks to large projects
BETAG Innovation's goal is to offer innovative and high-quality products so you can improve your repair process. Products from Betag Innovation are focused on the repair process rather than replacement. You can find plastic welding equipment and everything you need to repair plastic. In 2006, Betag Innovation also became a partner in the Toyota B&P partner program. 
See products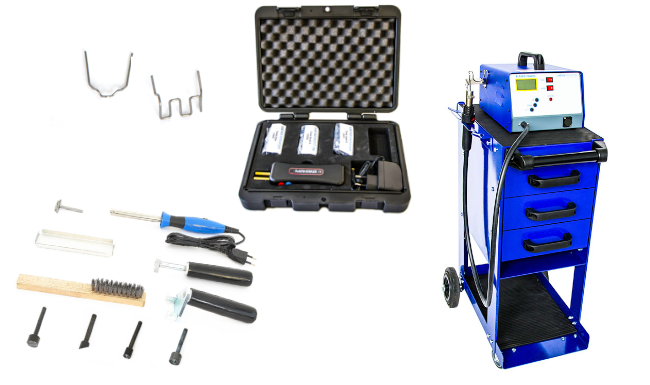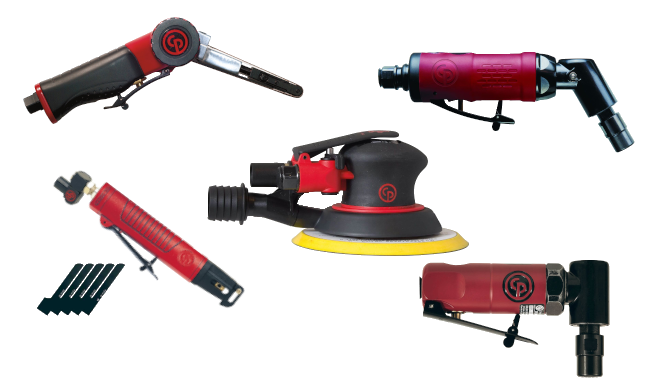 Plastic repair tools
Chicago Pneumatic, also known as "CP", manufactures pneumatic and battery-powered tools, air compressors, generators and hydraulic equipment. The products are sold in more than 150 countries. Chicago Pneumatic is a premium-quality tool brand owned by Swedish Atlas Copco.
Their equipment is considered some of the best on the market, and CP offers complete range for plastic repair. Their equipment has been developed with a strong focus on innovative solutions and a high level of user friendliness.
See products
Need advice?
Whether you need product advice or want to discuss a mutually rewarding contract agreement, we're ready to talk to you.
Let us advise you
Set up an account in 2 minutes
It takes only 2 minutes to create an account, and you can start shopping right away. It is completely without obligation. All you need is your company's CVR number, and you can immediately start ordering plastic repair items – for the benefit of the environment and your wallet. 
Go to account setup