3M PPS 2.0 BENEFITS FROM 6 IMPROVEMENTS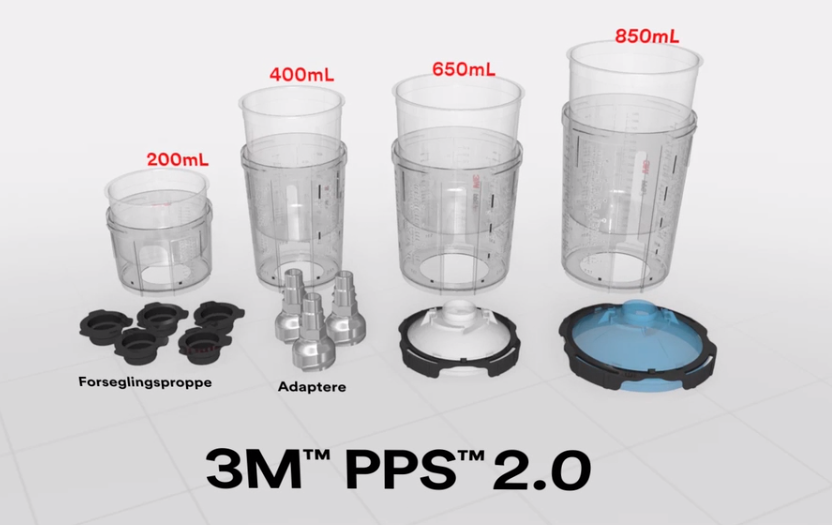 A development that increases productivity
As a car painter, you take pride in your work. You know that the final quality of the repair depends on the work you do in the painting booth. So don't waste time on poor or ineffective solutions. Everyone knows that time is money, quality is paramount, and it's about getting vehicles sent out the door. 
After thousands of hours of observation and work with hundreds of car painters around the world, 3M has redesigned their PPS system, and now offers a cleaner, faster and more efficient method of mixing and applying paint. A system to increase your profits.
3M PPS 2.0 benefits from 6
improvements
Following a re-design of their spray cup system, the 2.0 series has been launched to provide an even easier, cleaner and better spraying process for the many thousands of car painters and tradesmen who use the system. 
1 Four-Point Connection
Provides better stability from the cup to the gun.
2 Quarter-Turn Lid Locking System
A new lid locking system makes it easier to assemble the cup
3 Domed Lid Design
A domed lid improves the flow and consistency of the material and eliminates any "sputter" from start to finish.
4 New Cup in Every Kit
Each PPS™ Series 2.0  Lid and Liner set includes a new hard cup. 
5 Access Window
Each cup has a clear access window, which makes it easier to remove the lid.
6 Larger Sealing Plug
A wide, flat sealing plate acts as a base for secure temporary sealing and protection of paint in the cup.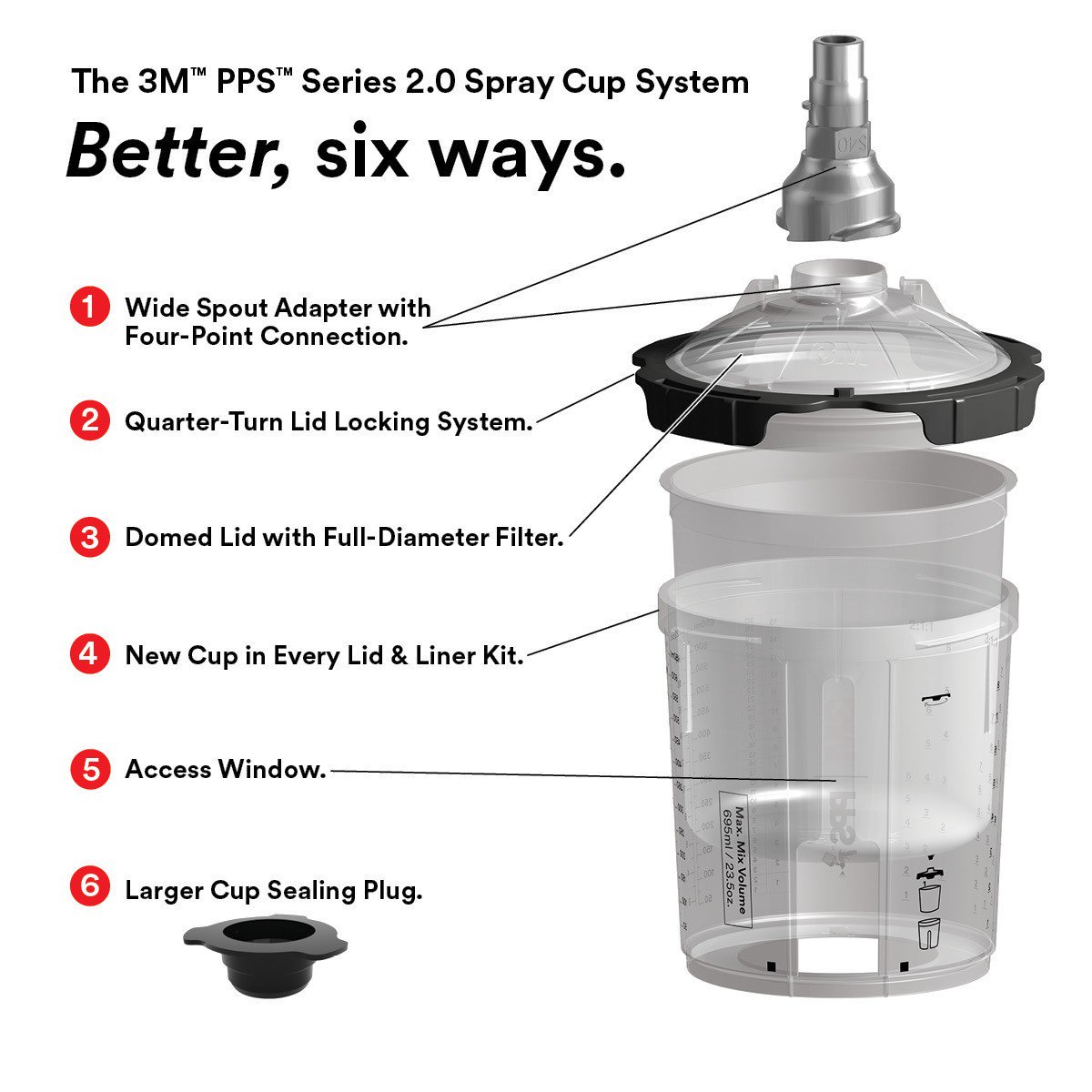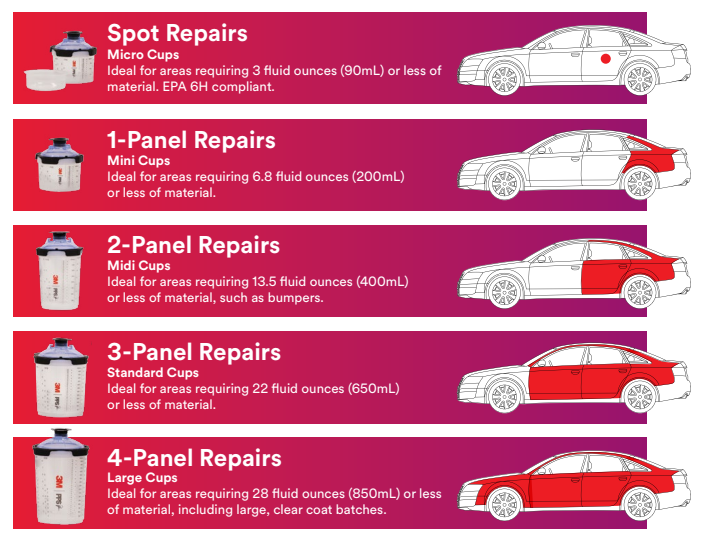 Reduce your costs by choosing the right cup
Save money on both cups (smaller cups cost less) and paint (less chance of overconsumption) by always having a fresh and correct supply of 3M PPS 2.0 spray cups handy.
PPS 2.0 comes in five sizes, so it can be adapted to the most common repairs in the workshop. Stock them all to maximize workshop efficiency!
WHICH 3M PPS 2.0 CUP DO YOU NEED?
OTHER POSTS YOU MIGHT LIKE