Everything you need to know about the SATA Air Vision 5000
FOCUS ON YOUR PROTECTION 
SATA Air Vision 5000 focuses on effective protection and provides a new breathing experience – comfortable delivery of fresh air through an innovative, well-designed air supply system.
With its modern, ergonomic design, the hood can be adapted to almost any head shape, allowing individual adjustment of hood circumference, height and position.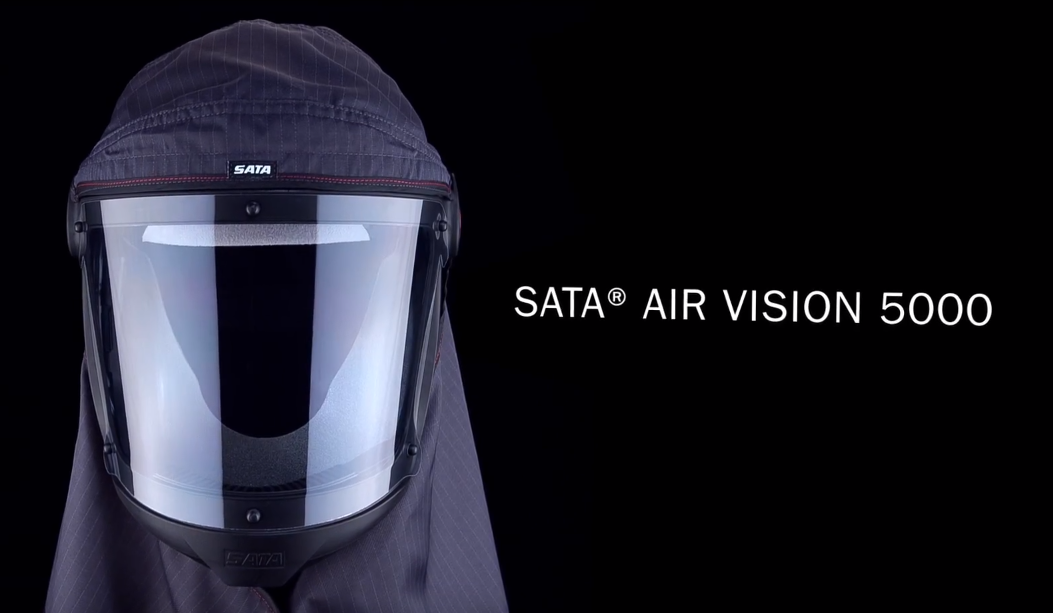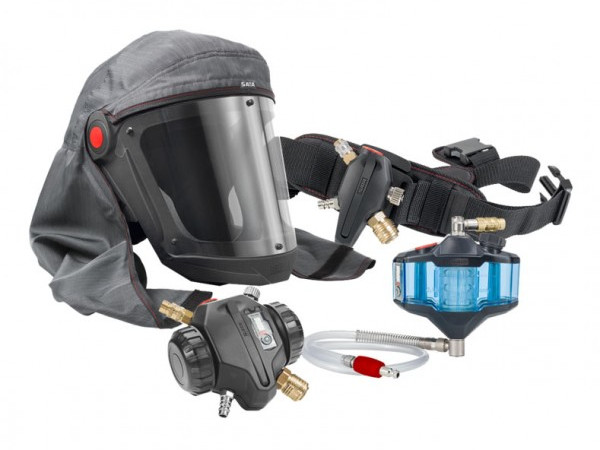 Benefits of SATA Air Vision 5000
With a total area of 297 cm² and a wide view angle of 220 degrees, the mask visor offers a large and effective field of view. The special single visor foil prevents glare. It is quick and easy to replace. The headband can be adjusted at up to four different points for perfect fit.
The hood cloth is breathable, solvent-resistant and flame-retardant, and the hook-loop fastener system makes the hood quick and easy to replace. Vision 5000 has a face seal that follows the contours of the face and ensures optimal sealing and comfort. The dark color also reduces glare. The diffuser block reduces the noise level to 64 dB (A) at a 2.5 bar inlet pressure.
The SATA Air Regulator Belt is an extra-large, comfortably padded belt that can be adjusted to individual wearers and upgraded with additional modules, such as the SATA Humidifier. The SATA Air Carbon Controller can be rotated and adjusted on the belt unit by up to +/- 45 °. 
See protective masks