How to adjust the SATA Air Vision 5000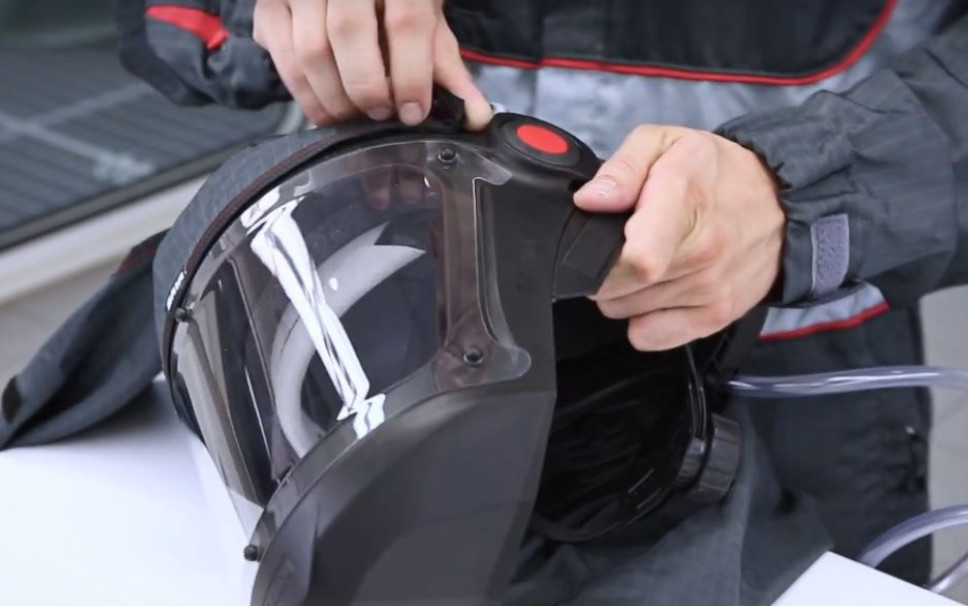 Preparation of the respirator hood
1. Remove the hood cloth and open the front section.
2. Remove the adjustable head band.
3. Adjust the circumference and height ​ofthe head band.
4. Replace the head band in the hood cloth
5. The front fastening tabs can be locked in two positions to fit different head sizes
6. The rear mounting tabs have two rows of locking positions and adjustment for the angle of the ventilation hood.
7. Check the position of the respiratory protection to ensure maximum comfort.
8. Refit the hood cloth.
9. Replace the CCS disc if necessary.
10. If necessary, insert the diffuser by placing the four pins into the designated grooves.
Go to the booth
1. Attach the belt, regulator and respirator hood
2. Correct the pressure setting on the air regulator when using a spray gun
4. Fully open the airflow control on the air regulator and spray gun
5. Adjust the filter operating pressure by fully pressing down the gun release until the warning signal on the breathing mask shuts off and the required inlet pressure for the spray gun is reached.
6. The air volume flow control on the air regulator allows adjustment of the airflow to a comfortable level. 
7. Lastly, adjust to the inlet pressure on the spray gun.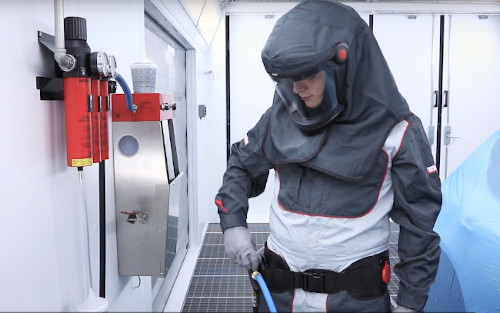 OTHER POSTS YOU MIGHT LIKE