Want to get rid of static electricity?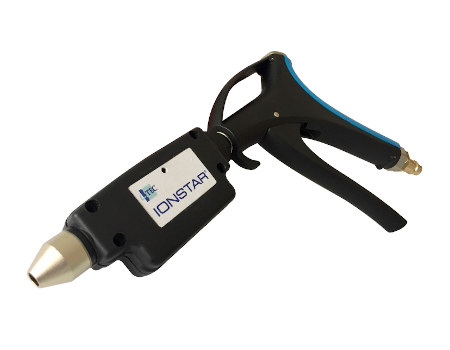 IONSTAR neutralizes static charge
The Ionstar can neutralize the static charges and thus drastically reduce the problems caused by dust in the paint process or finish. After treatment with IONSTAR, you will find that the surfaces no longer bond the dust. At the same time, it will reduce the time spent on denibbing, cutting and buffing.
Furthermore, it improves the alignment of metallic particles in the paint, resulting in fewer color matching problems.
How does IONSTAR work?
The antistatic gun IONSTAR from the company Herrmann Lack Technik neutralizes electrostatic charge.
Unlike other similar systems, Ionstar requires neither power cables nor batteries, but with connection to a compressed air system, it generates the necessary energy using a turbine integrated into the unit itself, releasing a strong jet of air rich with positive and negative ions.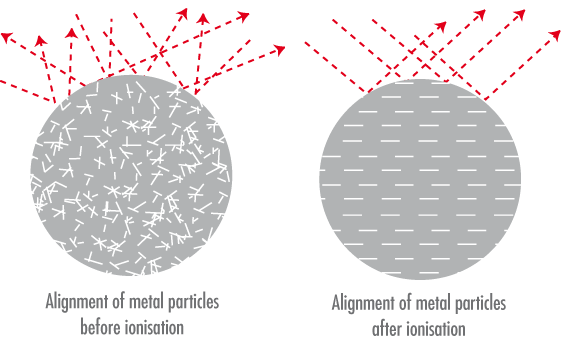 How do you use IONSTAR?
Ionstar uses electricity and air pressure to make surfaces much less susceptible to dust and lint. The static charge built up in the blanks is neutralized by Ionstar. Because no power supply cable is needed, Ionstar is convenient to use and provides flexibility.
And since no batteries or battery packs are needed, the device weight is significantly lower than systems using technology other than IONSTAR. These advantages ensure that the user has more freedom to work and makes the entire final preparation easier.
The ionstar is certified according to the ATEX standards of 2014/34 / EU EX and can, therefore, be used in spray booths. The antistatic gun can be used in temperatures ranging from 15 - 50 degrees Celsius. The recommended operating pressure is 2 - 3 bar. The airflow must be at least 200 l per minute.
Buy Ionstar here
If you have any questions about IONSTAR - contact Martin Ochs, technical consultant at +46 40-668-8417