Mirka introduces Iridium sandpaper
Iridium. Move up a gear.
The new Mirka Iridium sandpaper is the result of several years of development work. Iridium is manufactured with innovative technology, optimized for speed and efficiency. Iridium allows for a faster sanding process, with fewer steps from a rough to a fine surface.
Thanks to the new precision coating, the abrasive material does not wear in the same way; it practically repels dust, so the grains stay sharp longer. To create a healthy working environment, Iridium has a new multi-hole configuration that provides very efficient dust extraction.
In addition, you don't even have to think about the hole pattern – just attach the Iridium product and start sanding. The abrasive material works very well on both soft and hard surfaces.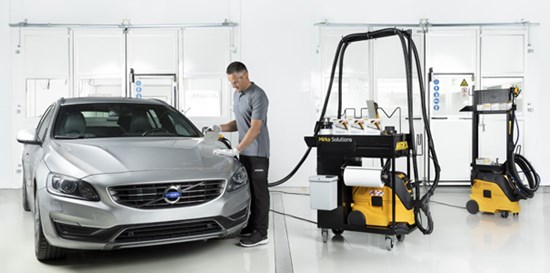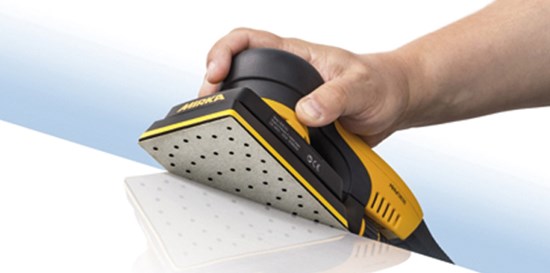 Fast processing. Repels dust. Stays sharp.
Advantages:
A unique blend of abrasive grains provides fast and efficient sanding; best performance in field tests.
Exceedingly smooth finishes, precise quality and superb durability, thanks to the new production technology.
The precision coating practically repels dust and counteracts pilling and "swirling".
Efficient multi-hole pattern provides unique dust extraction and thus a cleaner working environment.
Premium-quality paper backing provides incredible flexibility and perfect bonding of abrasive grains with the new low-VOC resin system.
Suitable for:
Automotive refinishing
Wood Processing
Composites
Marine industry
A faster work process
Iridium is the ideal choice of sandpaper for car painting and sheet-metal shops. From putty knife to sanding paint. The efficient multi-hole system optimizes dust extraction. Use Iridium together with Mirka's other sanding tools and a vacuum cleaner to ensure a dust-free working environment.
And remember that regardless of whether you work with car repair, or production of plastic, metal, wood, or composites, you'll reach the finish line faster.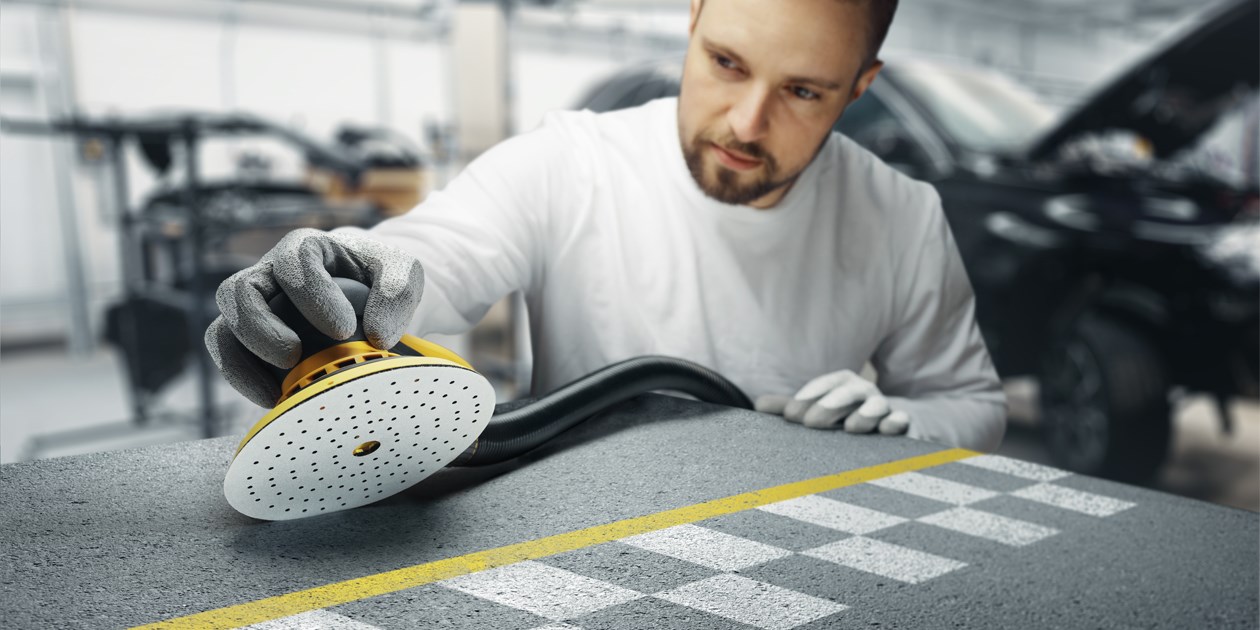 GET STARTED WITH MIRKA IRIDIUM