Norton masking products for car and sheet metal workshops
Norton masking products
Norton Premium Perforated Trim Tape for edge masking is ideal for protecting rubber strips and trim strips during painting. The tape is perforated for easier tearing and for easier contouring and sharp transitions.
Norton Premium Tape for masking, protects windows during repair, painting or lacquering. The masking tape easily adapts to contours and uneven surfaces and is heat-resistant up to 100 ° C (30 minutes).
Norton Plastifilm is the perfect solution for masking and protecting the body by spraying primer, paint or lacquer. 
Norton Premium Foam Edge Masking Tape is designed to protect openings from over-spraying when painting and for producing soft paint edges.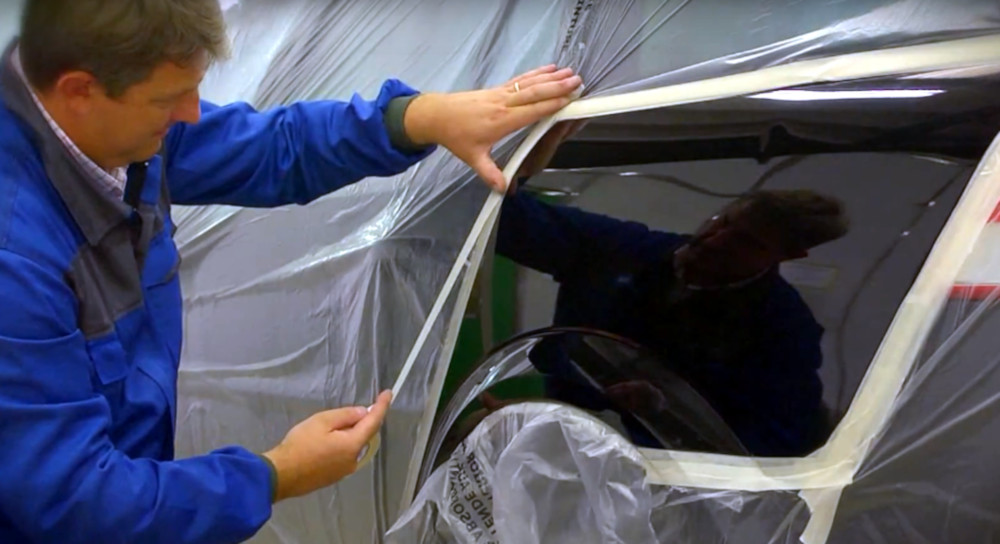 The world's largest manufacturer of
abrasive products
Saint-Gobain Abrasives, the world's largest manufacturer of abrasive products. Saint-Gobain Abrasives uses the latest technology, is a leader in the development of new abrasive materials and offers a number of leading brands such as Norton.
Norton masking tape and products are designed to meet the demands of end users in many different areas and markets. Norton's products easily adapt to the shape of the workpiece, adhere to most surfaces and are resistant to various temperatures. Norton delivers outstanding results, saves time and increases efficiency.
See more