Q Refinish sets up regional warehouse in Denmark
New and slightly alternative manufacturer
With sales in more than 50 countries, the German manufacturer of car paint products, Q-Refinish is setting up a regional warehouse in Odense. 
Q Refinish is a relatively new and slightly alternative product manufacturer, as the company does not operate its own international warehouses. Instead, warehouses are run in collaboration with other companies.
"Under the auspices of Q, we place our stock with strategic distributors, so that our full range is closer to our end users. We have chosen to have our Region 3 warehouse at LAKGRUPPEN in Denmark," says Ralph Weckmar, Sales & Market Manager at Q Refinish.
See the range from Q-Refinish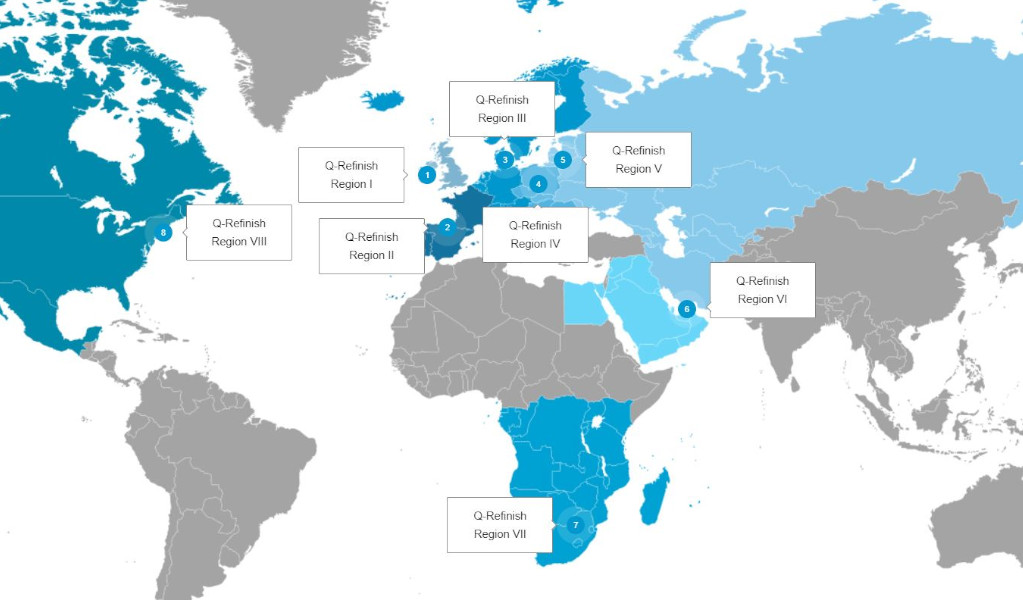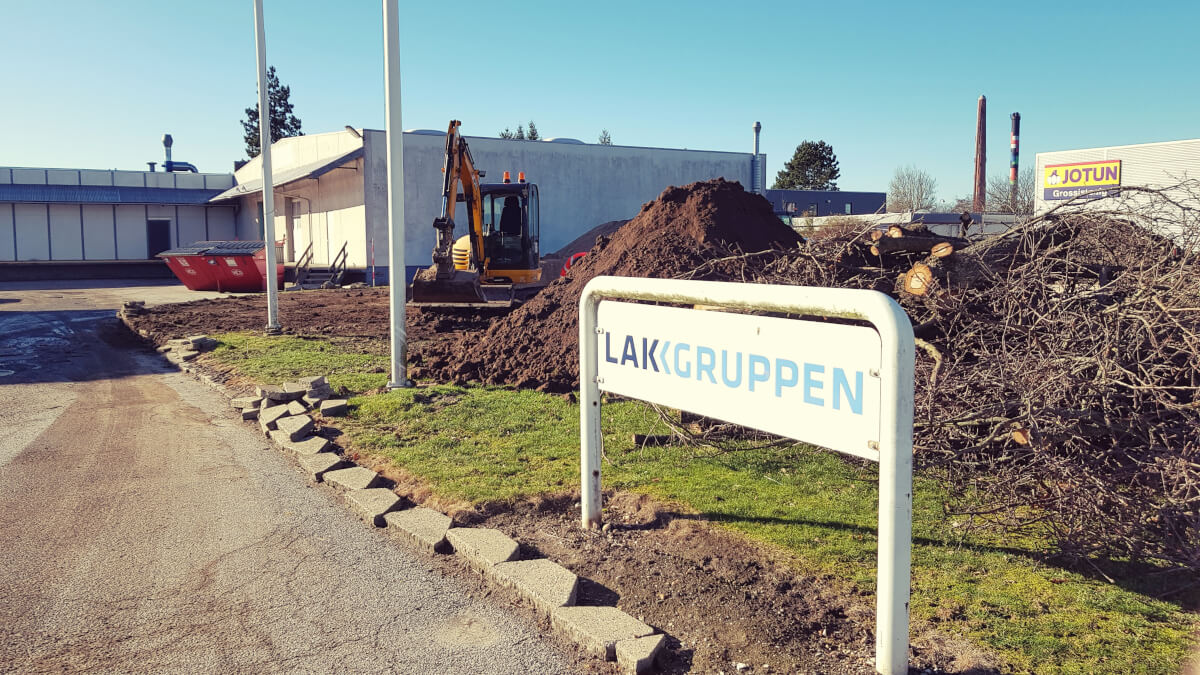 A new warehouse is under construction
To accommodate the wealth of products, a new warehouse is currently under construction in connection with LAKGRUPPEN's warehouse in Odense, which will house the new distribution company and its goods. 
Q Refinish Region 3 will distribute goods to other Q Refinish distributors in the Nordic region, including Denmark, where LAKGRUPPEN itself is a distributor, as well as in Germany, the Benelux, Austria and Switzerland. Q-Refinish is responsible for sales to distributors in Region 3, as well as to the other regions.  
A larger range that provides profit
"The location of the Region 3 warehouse means that we get closer to an already close partner and we get a larger range of Q's products, which we can buy under the auspices of LAKGRUPPEN, after which we can sell it immediately. Normally, an assortment must be built up over time, where products you believe in are taken home one by one, as you hopefully increase sales and see that the goods move."
"The big win is for our customers in LAKGRUPPEN, who now get much faster access to a larger Q range," 
- Ole Dupont, CEO, LAKGRUPPEN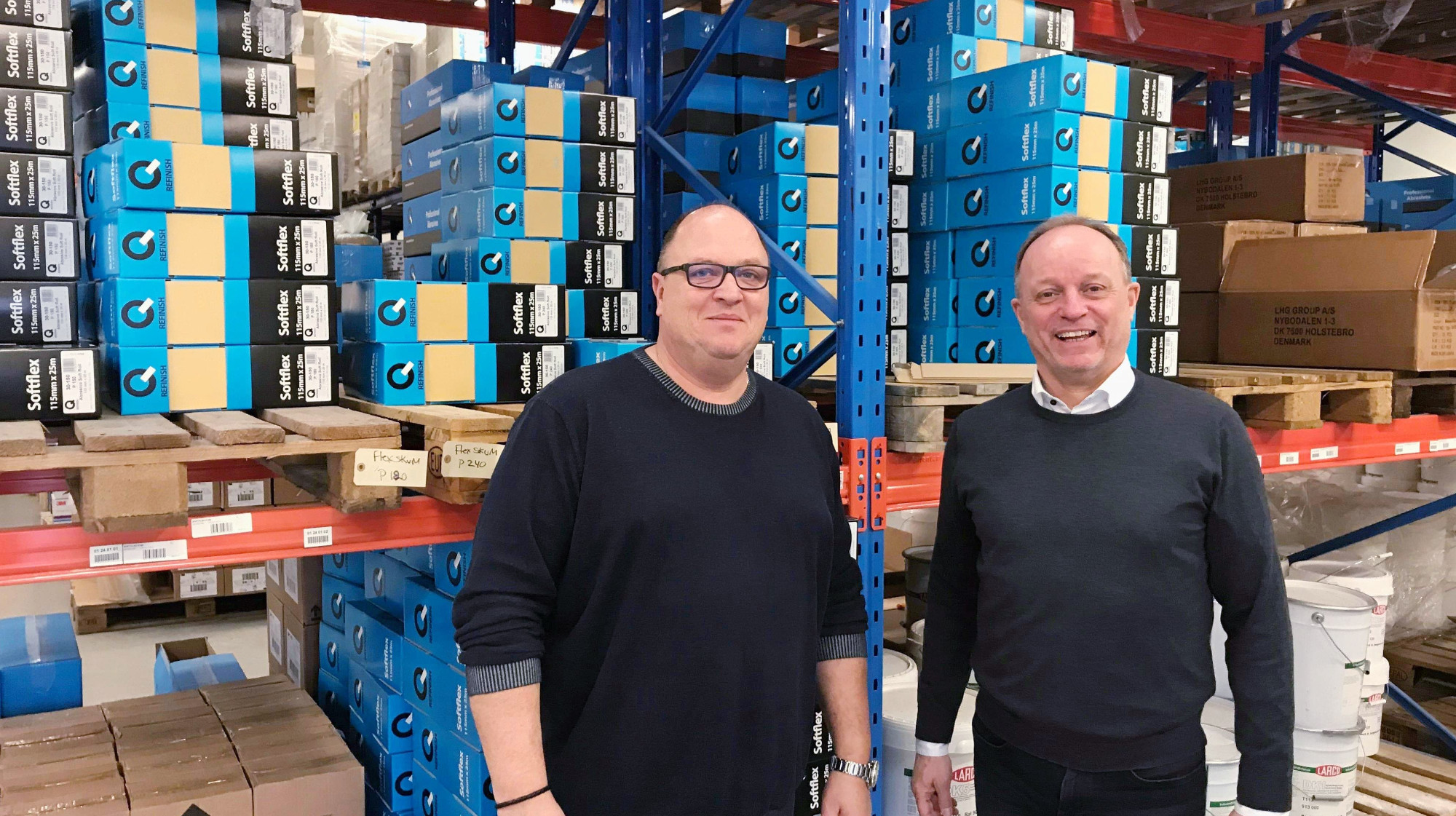 Ralph Weckmar (left) & Ole Dupont (right)
Other posts you might like