Sanding, polishing and cleaning in one tool
Efficiency and flexibility for everyday use
With the iBrid concept, you get efficiency and an optimal user experience. The possibility to operate the tool using either the battery or corded power supply offers significant flexibility and adaptability to the task. The high-performance, energy-efficient motor provides optimal performance with low environmental impact and, ultimately, energy savings.
As part of the BigFoot family, iBrid has been developed on the principle of quality. And when you combine iBrid with the full range of Rupes polishing pads, compounds and accessories, you'll have virtually unlimited methods for application.
Featuring a compact and user-friendly design, this multifunction tool can be operated effortlessly with just one hand. It offers two movement patterns (orbital and rotary) for all kinds of polishing, sanding and cleaning tasks.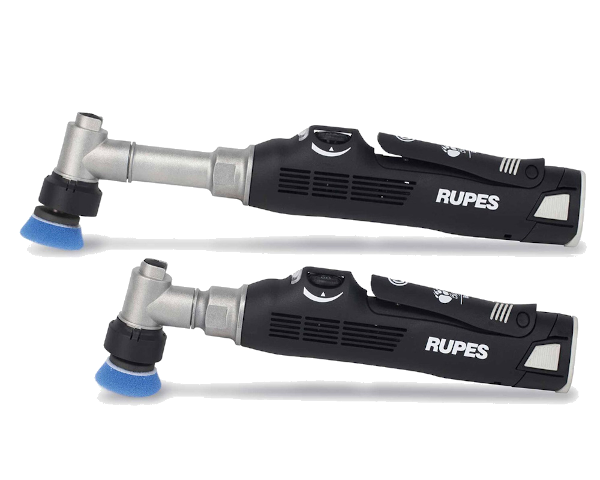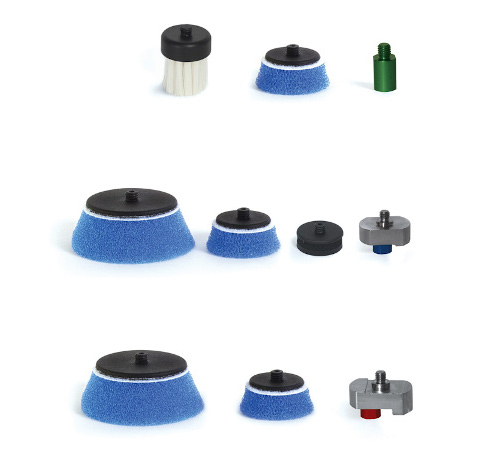 VERSATILITY IN MOVEMENT PATTERNS
The BigFoot Nano iBrid can be configured with 3 different functional movement patterns: random orbital (3 and 12 mm, respectively) and rotating. These patterns can then be combined with a variety of back-up pads and brushing equipment for different tasks. 
THE BATTERY PROVIDES FLEXIBILITY
The Nano iBrid allows you to work cordlessly in the situations where it matters most! With the battery, you have up to 30 minutes of operating time for polishing interior panels, working inside the engine compartment, or even performing on-site repairs. The fast charging frequency of ~ 20 minutes means batteries charge faster than the maximum battery operating time, so you can run the Nano iBrid cordlessly with just a quick battery change.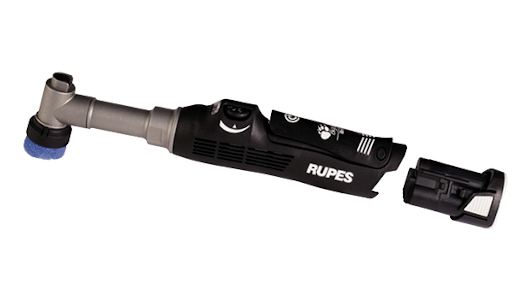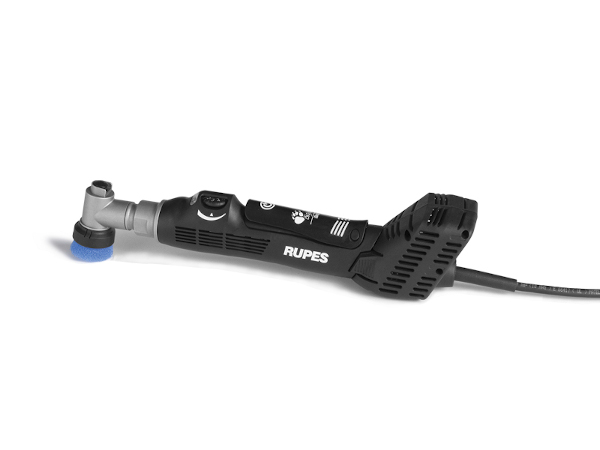 CORDED POWER WHEN YOU NEED IT
Do you need to work continuously without interruption? Replace the battery pack with the 9HP120LT power pack, and your Nano iBrid is a corded power tool. The conical, ergonomic design ensures that the adapter is not in the way, and the power pack installs as easily as a battery.
CHOOSING BETWEEN LONG- OR SHORT-NECK VERSIONS
The only decision you have to make when choosing your BigFoot Nano is whether you want the long or short version. The Long Neck tends to be the more versatile option, thanks to the extra length and ability to get access difficult-to-reach areas. The Short Neck is better suited for one-handed operation or for interior work where space is tight. Whichever one you choose, you get high performance, versatility and quality.