New lightweight, compact rotary polisher
THE LH19E ROTARY POLISHER
RUPES has developed a lightweight, compact rotary polisher with the power needed for any polishing job. With a low weight of just over 2 kg (4.4 lbs), this polisher is highly maneuverable and very practical to use.
The LH 19 has a high torque, and thanks to the state-of-the-art electronics and its dual gear reduction, it can operate under high pressure and at low speeds.
The polisher power cord has a length of 9 meters (29.5 ft). This makes it easy to work along the entire length of the car without the need for extension cords or changing power outlets.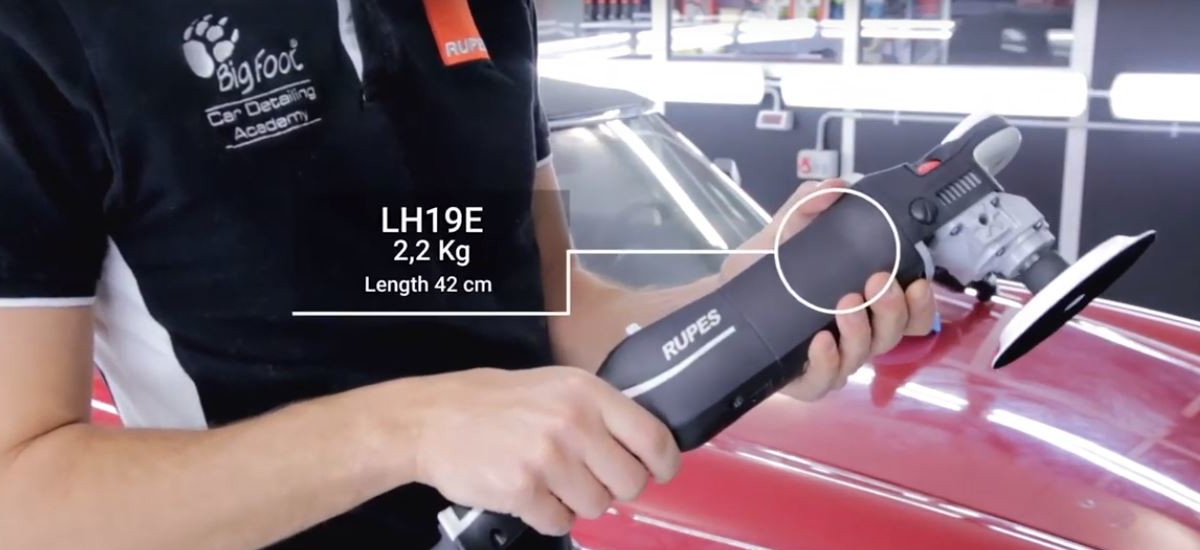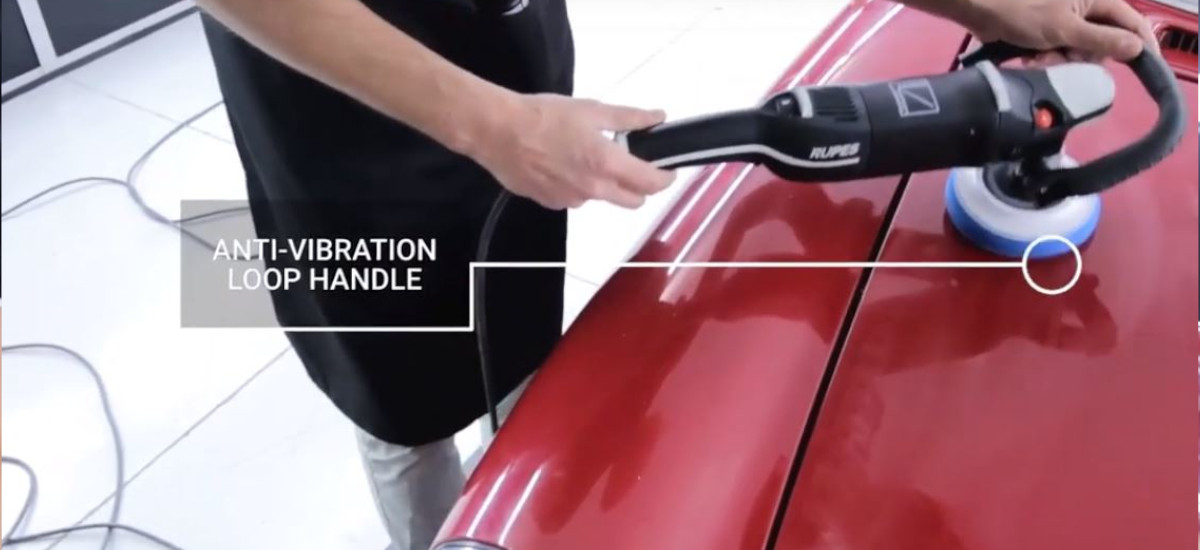 A versatile polisher
The LH 19 can be used in three different ways
Side handle – traditional anti-vibration handle
D-handle – a new anti-vibration handle
Directly on the head of the polisher
The LH19e can be used with different rear disc pads: 125, 150 and 165 millimeters. The larger the diameter, the more quickly defects are removed. However, there is some degree of compromise with the finish itself. The back plate is easy to replace and does not require a dedicated tool.
The LH19E can be used with different pads
The rotation speed of the rear disc is easily adjusted using either the speed selector on the top of the handle or the progressive trigger on the handle – the more pressure that is put on the trigger, the faster the rear disc rotates.
The Rupes LH19E polisher is equipped with two rubber supports on the machine itself, which ensure that the polisher can be placed safely on surfaces without causing damage.
The LH19e can be used with different pads and compounds:
Wool for a very fast cut
Foam pads in three different degrees of coarseness
Blue, yellow and white are for gradual improvement of the finish.
See also: How to use Rupes Rotary wool pads