New strong collaboration with Chicago Pneumatic
New international tool brand added to the webshop
More and more workshops are demanding machines and tools for mounting and removing various components on cars and trucks in connection with repair and painting.
Our new partnership with Chicago Pneumatic will benefit our customers because we are going to add a number of exciting machines to our already wide range. This means that we will offer an even more complete range of products to our current and future customers.
"We see good prospects in our new collaboration with Chicago Pneumatic, which has an incredibly exciting selection of good machines that fit really well in our segments. We are pleased  to offer tools at a good price, which do not compromise on quality." Says Michael Rasmussen, Online Product Manager LAKGRUPPEN.
Explore Chicago Pneumatic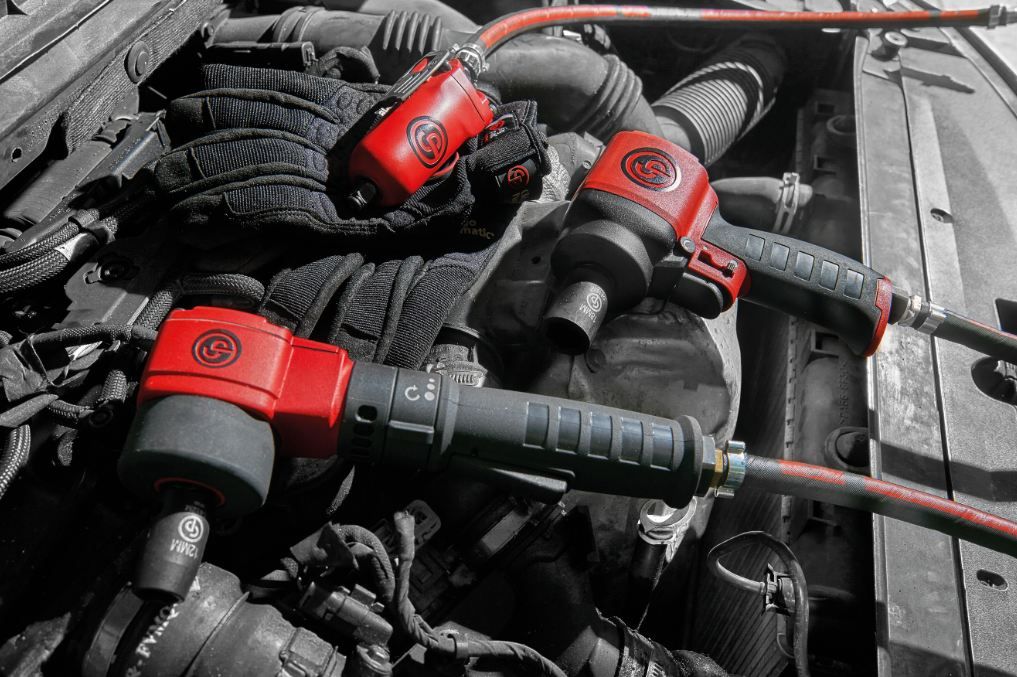 Duable tools for servicing, manufacturing and construction of vehicles
The Chicago Pneumatic range consists of a large selection of various robust tools and compressors designed for the highest performance. You will find e.g. belt grinder, wrench and jigsaw.
All machines come in a breakthrough design and with high durability, so you can be sure you will have a tool you can trust.
KICKOFF CAMPAIGN CHICAGO PNEUMATIC