Great new collaboration with Chicago Pneumatic
New international tool brand available in the web shop
More and more workshops want machines and tools for mounting and disassembling various components on cars and trucks in connection with repairs and painting. 
That's why we're embarking on this new partnership with Chicago Pneumatic, so we can add a variety of exciting machines to our already extensive range. It also means that we will offer our current and future customers an even more comprehensive range of products. 
"We see good prospects in our new collaboration with Chicago Pneumatic, a company that offers an incredibly exciting selection of quality machines that are ideal for our customer segment. We're pleased to offer tools that have an attractive price, without compromising on quality," says Michael Rasmussen, Online Product Manager for LAKGRUPPEN.
Explore Chicago Pneumatic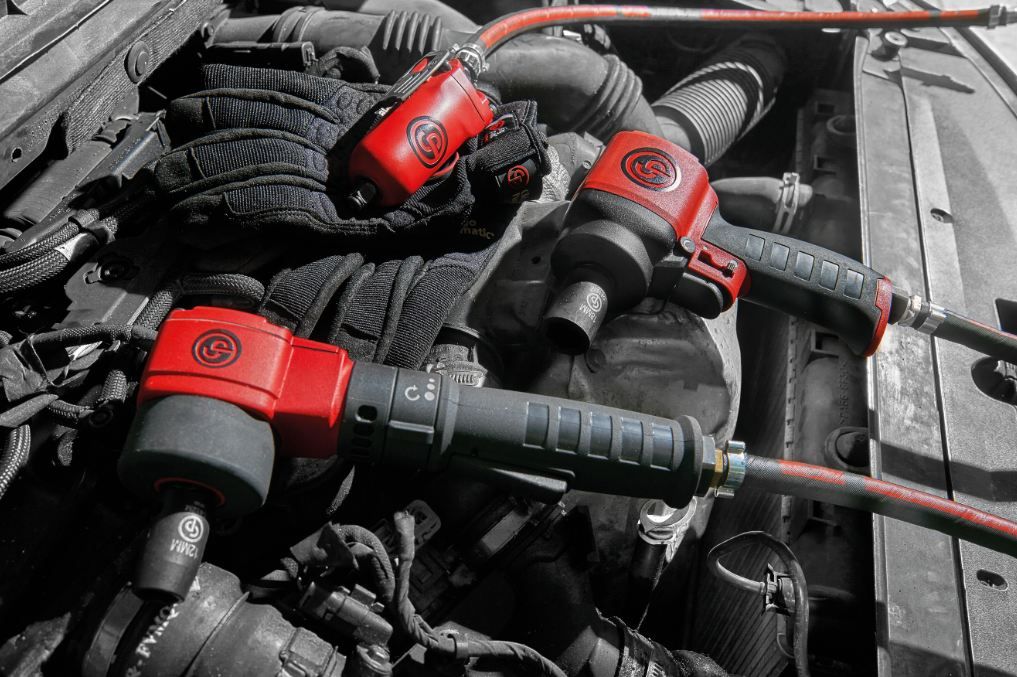 Robust tool for servicing, manufacturing and assembly of vehicles
The Chicago Pneumatic range offers a large selection of robust tools and compressors designed for the highest performance. The range includes die grinders, belt sanders, ratchet wrenches and jig saws.
All these machines are built with a groundbreaking design and high durability, so you can be sure that you're getting a tool you can trust. 
To learn more about Chicago Pneumatic's comprehensive range of tools, accessories and workshop equipment, visit www.cp.com.
WELCOME OFFER ON CHICAGO PNEUMATIC PRODUCTS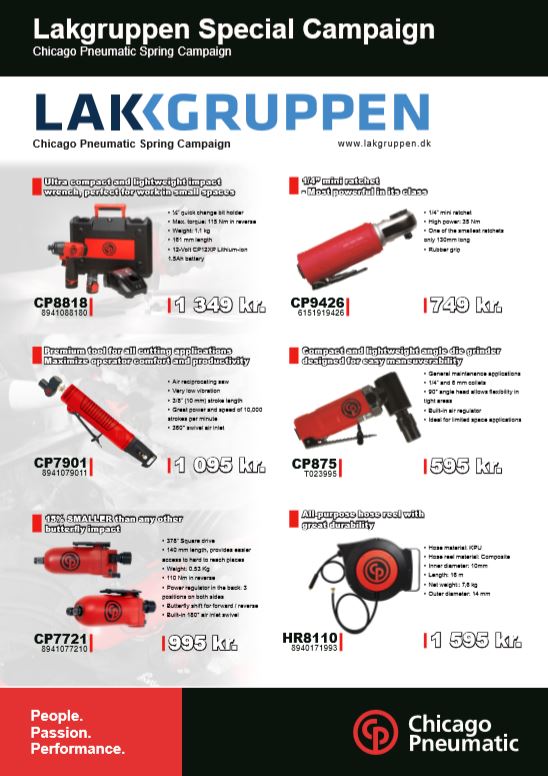 A SELECTION OF CHICAGO PNEUMATIC PRODUCTS